Individuals and families who love having guests at home have mastered the art of arranging a welcoming place. During vacations and holiday seasons, you may chance upon the opportunity to have guests at home. Make it a pleasantly unforgettable experience for them when they come visit your place no matter what your home design is. It does not necessarily mean that your house should look like it came out of an interior design magazine. Making guests feel welcome requires more than just the superficial placement of room décor. Beyond house decoration, there are extra special details that excellent hosts to achieve this effect.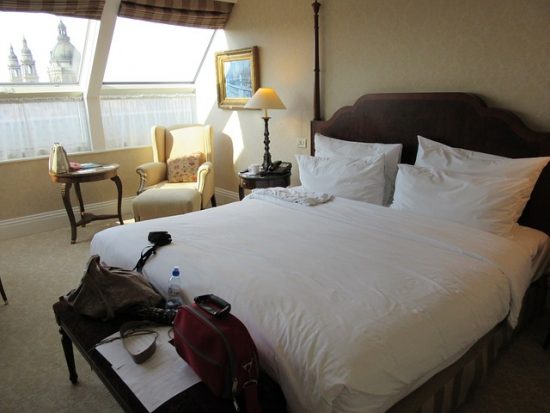 Give them a space of their own.
Guests will definitely need a space, regardless of the size of your home. When you are expecting guests, a bed is a definite requirement. For those living in small urban apartments, the popular solution is to opt for a pull out bed or a sofa bed. Couches and sofas make great bed substitutes in these situations. If no extra room is available, simply convert the living room into a temporary sleeping space if your room design does not have this already. Sometimes, when a group of friends or family members need to sleep over, camping out in the living room is a neat idea. As long as the place is clean and scrubbed well, any available clean and dry place can be a welcoming space.
Make things easy for them to find in your home.
Guests will feel welcome if they do not need to do a treasure hunt to find the toilet paper or your stash of coffee and tea. For just a night or two, try to make your home into a semi-hotel mode where basic necessities such as toiletries, water, and even the Wi-Fi codes accessible. Before retiring for the night, be sure to ask if there will be anything else they might need. Hosting is a tiring job, so be sure to settle these needs to avoid being disturbed in the middle of the night by someone asking for counter-diarrhea tablets, for instance.
Create a welcome basket.
If you were informed in advance about your coming guest, you have the time to assemble a welcome basket placed near a comfy furniture or bed. You can often see guest baskets in room décor ideas or in house decoration pictures. Depending on your relationship with the guest or on how much you wish to impress the guest, there are a few essentials you can gather for your guests.
A bottle of water
Some sweet and savory munchies
Hand sanitizer
lotion
Magazines or a book
Sewing kit
Hand towels or face towels, monogrammed as a souvenir if you can afford it
A bottle of wine of special non-alcoholic drink, depending on the person
Vaseline for chapped lips (especially if on summer beach vacation)
Sunblock (especially if on summer vacation)
Fresh Linen
Having fresh linen is a must when welcoming guests into your home. Beddings need not be expensive to be comfortable. Your guests will feel welcome when they see clean, soft, and layered beddings. At least a day before the guests arrive, check for available sheets, pillowcases, and linens. If you have several linens stocked in your cabinet for months, chances are these may smell stale. Have these laundered to give your guests fresh-smelling beddings. For an extra special touch, throw in a lavender-scented dryer sheet in the dryer for freshly scented linens, unless of course, your guests hate the smell of scented sheets.