Do you appreciate antique and vintage furniture? Do you tend to look for unique and eclectic pieces in order to create a statement in your space? If so, choosing an antique sofa might be a great option for your home. There are numerous options out there that are still being used today, and even if your antique item has seen better days, you can improve the look to fit within your space.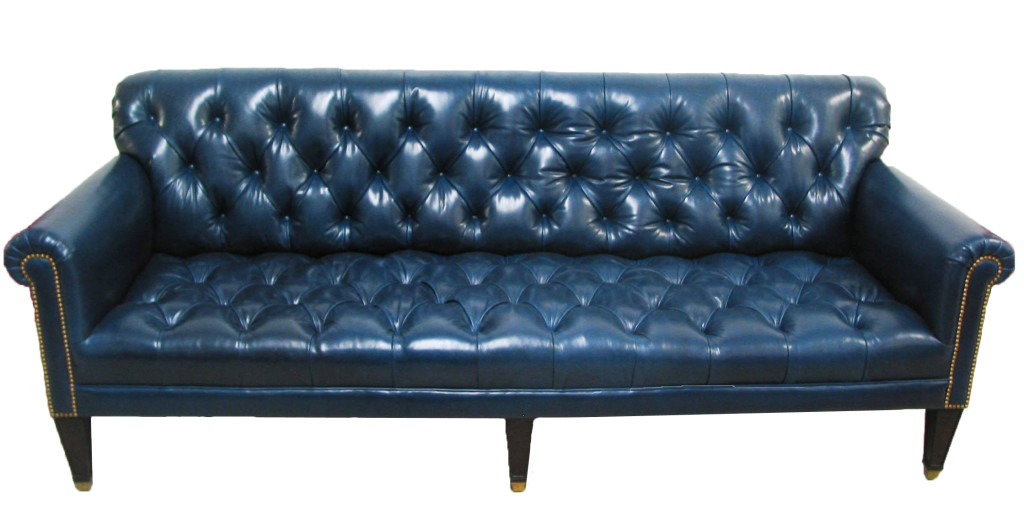 Chesterfield Sofa
The Chesterfield sofa is a type of deep and completely upholstered couch. It features rolled arms that are the same height as the back. These vintage designs tend to be found in tufted, buttoned leather, although other types of fabrics can be used. These antique sofas originated in England in the late 1700s, and while they originally featured blunted arrow feet, later models tend to feature stubbier legs. This plush couch is an article of furniture that can really stand out in a library, office, or den in your home, and leather couch restoration services can improve the function and look of your piece.
Camel-Back Sofa
An upholstered piece with an arched back that rises pointedly in the middle are features characteristic of the camel-back sofa. A camel-back sofa will have scrolled arms, and the option is primarily found in American and English style furniture. The foot and leg styles vary depending on the period: tapered legs are characteristic of the Hepplewhite style, while cabriole legs are more common with Chippendale and Queen Anne pieces.
The Méridienne Daybed
The Méridienne daybed is a cross between a chaise lounge and a couch. This unique vintage piece is characterized by a sloping back that will run along the entire length of the piece. It connects to high head and foot rests that tend to be curved or scrolled. This vintage style of sofa was first created in the early 1800s, and it is most commonly associated with the English Regency style.
Chair-back Settee
This sofa option is a unique seating arrangement that consists of two or three distinct chair frames fused together. The resulting effect is that of several chairs that share a single seat standing on unique and ornate legs. This early couch developed in the late 1600s and continued to be popular into the 1800s. The backs of the chairs tend to be open, but more modern redesigns allow them to be upholstered. While it might not be comfortable enough to use as your primary TV-watching piece of furniture, it may serve as a great bench or accent piece.
Other Antique Sofa Styles
Are you wondering how to find a vintage couch? There are a variety of great options out there, and if one of the previously noted doesn't appeal to you, try one of these choices:
Boudeuse
Récamier Daybed
Indiscret Sofa
Whether used for sitting upright or lying down, the couch has a long history that dates back as far as classical Roman and Greek times. If you are an antique furniture fan, you are likely to encounter a variety of great sofas that can show off your unique style.