Couch Too Large? Try Furniture Disassembly
So, you've found a new apartment in NYC. The place is perfect for your work and lifestyle. What about your favorite sectional couch? How do you fit it in your new place? Whether it's a case of downsizing or just a typical move from one home to the next, setting up a large furniture piece into a new home is often a problem. Quickly questions of how you can make the furniture work without buying something new arise. Should I just dump my old large couch or sleeper sofa? Will the moving process damage my furniture? What will happen if this does not fit in the elevator or the small hallway?
Wait! Before you panic, be assured that there is a solution for this. It's called furniture disassembly and assembly services. There are some important factors you should consider when choosing disassembly service.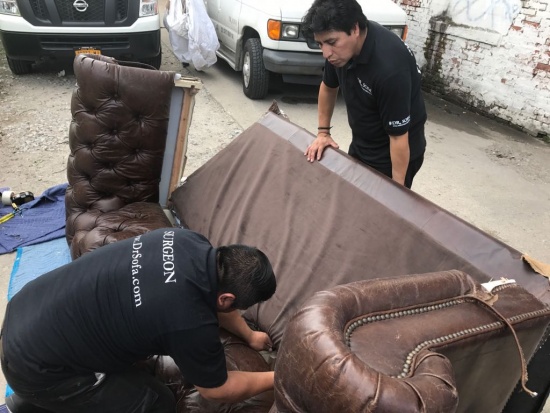 Take Measurements
The most important part of planning a move involving large upholstery pieces is measurement. Do the math. Measure the doorways, hallways, utility elevator, and your furniture. This will give you an idea on how you will execute your move. Draw a floor plan to help visualize where your items such as sectional sofas or new couch will go. This guide is especially helpful in guiding the movers.
Do Not Attempt to Lift Large Furniture Pieces on Your Own.
This is a very dangerous move. You could either hurt yourself or damage the furniture in the process. Since you are not Superman, this is not a task for you. Ask help from other people. If the task is improperly done, damages can happen, and furniture repair or couch repair may be costly. The best thing to do is to call movers to do this for you. It would be faster and a lot safer that way.
Large Furniture First
Always move large items first. These will also go inside the moving truck first. Smaller ones are easier to fit in later. Moving large furniture pieces before anything else will give you enough room for movement. This will prevent chances of tripping over the bulkier items. It also provides a clear workspace once the large pieces are eliminated from the area first. It will be easier to manage the smaller items and boxes when large upholstery are out of the way.
Hire Professionals
Moving is a stressful task. Add to that fact, you will be moving large upholstery pieces, like an oversized sofa you do not want damaged during transport. Furniture assembly professionals have the proper equipment, years of experience, and the masterful techniques to do the job. They will provide you with expert recommendations to avoid the horrors of furniture moving.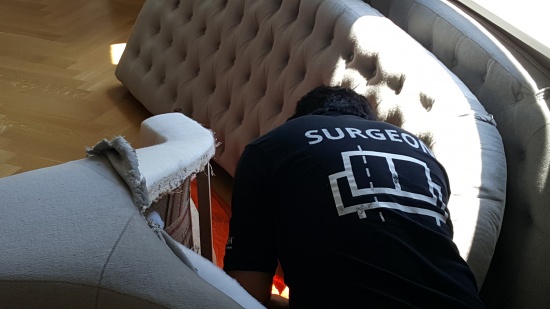 Whether moving from one city to another or moving to another building in NYC, it is always safer to entrust the task to professionals. You will not want to see your precious investments go to waste through improper handling. Always go for safety and efficiency when it comes to moving large pieces. You won't regret it!