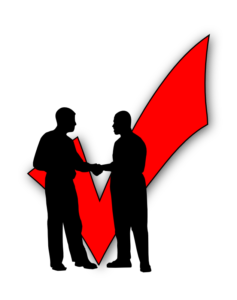 There is something refreshing about updating the atmosphere of your home. Many people begin this process with their furniture. Perhaps there are some stains that just won't come out, or you want to change the color scheme of your room. While it may be tempting to look around for all new furniture, reupholstering it could work just as well. The question is, how much will it cost? When is it worth looking into fixing up old furniture, and when should you throw in the towel?
There are a handful of reasons why people choose reupholstering over buying new furniture. Some furniture has sentimental value that you just won't find in a newer piece. Perhaps it was a gift from someone, or a family heirloom. Older furniture also tends to be of a better quality. If that's the case, then reupholstery is a good option. Other reasons could include that the piece is somehow unique, or maybe it just ties the room together in such a way that is beyond replication. Whatever the reason, there are plenty of options if you want to reupholster.
If it is an older piece of furniture or one that has sentimental value, many places that offer reupholstering also offer furniture repair services as well. This could work if a few springs are broken in your couch, or the integrity of your sofa frame is in question. You may also like the piece itself, but feel that it is outdated. Furniture redesign has become very popular for such situations. Sometimes you just want a new look or fabric – these are also quick and easy fixes.
So how much would it be to reupholster? That is the tricky part. You won't know how much a reupholster job will cost until the piece of furniture in question has been evaluated. For example, the size of the furniture is a factor. If it's a sofa, reupholstery cost can depend on how many seat cushions it has. The bigger the piece, the more fabric will be required. Fabric can range from $30 to $50 a yard, sometimes more depending on the type and where you are buying from. A full sized couch is likely to cost more than a set of dining room chairs. Plus, bigger pieces of furniture will need more labor, which can increase the cost. However, there is a good chance it still may be cheaper than buying a new piece. Plus, reupholstering can make an already comfortable and worn in piece of furniture look brand new.
Buying an entirely new furniture set can get expensive, but at times it is worth it. Maybe you are looking for smaller pieces to fit a new house. Occasionally, a piece really is too far gone to be worth the repair. You also might get a piece of furniture checked out only to decide that you aren't interested in reupholstering. In these situations, there are options for new furniture that aren't outrageously expensive. One can take advantage of annual sales or close out deals. However, it is still likely cheaper to revamp your current furniture.
When you are looking for a different look or design, there are options. Businesses that specialize in reupholstering can easily update your furniture, no matter what you are looking for. Whether it be a dining room chair, a recliner, your favorite couch, or a cherished love seat, it doesn't matter. Take this into consideration before discarding any of your current furniture!