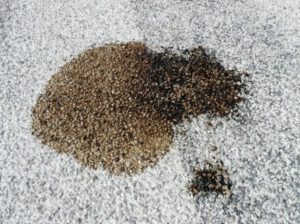 Stains are a fact of life. Whether you have kids, pets, or messy eaters, you're likely to encounter stains a few times a month. Most stains are easy to handle. A quick pre-treat and a run through the washing machine might help with some stains, but not all. Some everyday stains are more complicated, and if they aren't treated properly the first time, they can leave lasting damage that can cost hundreds to thousands of dollars to treat and replace.
The following stains may require a little extra attention. This guide will help you spot the stains that will need stain removal, and help you to protect your furniture from future stains.
Coffee
Coffee is a tricky stain to remove. More often than not, coffee stains show up on your clothing so you can be tempted to throw them into the washing machine without pre-treating them. Doing this could result in the stain being permanently set-in.
If you spill coffee on your carpet or furniture, the best course of action is to call a stain removal service, such as Dr. Sofa to help you out. You can try to get down on your hands and knees to scrub the stain, but you might be out of luck if the stain is too big or your remover isn't strong enough to get it out of the carpet.
Grass Stains
Luckily, grass stains are usually found on your clothing, not your carpet, making them cheaper to replace if necessary. Rather than replace them, send them to the expert to get them properly removed. Many DIY treatments work to fade the stain, but not necessarily to remove it. A professional service will ensure that the stain is gone the first time.
Grease Stains
Grease stains can happen anywhere. Kitchens and dining rooms are prime places for a grease stain. Along with the stains, grease can leave an odor behind. Invest in a professional odor removal to help your carpets look and feel fresh.
DIY odor removals are tricky. They may work with pet odor, but grease odor can be more difficult to remove. Consulting a professional is the way to go to make sure you never have to battle unpleasant odor where you eat.
Blood Stains
Accidents happen. If you cut yourself or somehow accidentally get blood on your clothing or on your carpet, you will need to be careful how you treat the stain. If you don't have a fool-proof home remedy, you should consult a professional to properly remove the stain.
Apart from removing tough stains, you should consider protecting your furniture with UV protection. Investing in furniture and carpet protection can end up saving you money in the long run. Kids and pets can make messes frequently in your home. The best way to avoid a panic attack is to protect your home from stains before they happen.
The next time you're battling against a set-in stain, remember to consult a professional before tossing out your stained items.