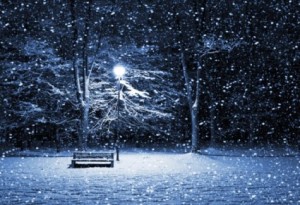 As the days get shorter and the nights get colder, you're likely spending more time inside. It would be great to love the look and feel of your home, as well as feel more comfortable while you're relaxing indoors. Whether it is lounging in your living room, busy in your office, or snuggled in bed, explore the possibilities that custom made furniture can achieve to help you feel more comfy in the winter months.
Warm Your Living Room
Finding personalized touches that jump out at you can make a huge difference towards warming your winter days and nights. You can start with custom furniture that compliments your colors and style. Do you like reading about ancient worlds? Try a nightstand or coffee table that appears to be etched with hieroglyphs. Do you love parties and balloons? Maybe a colorful and retro vinyl couch will brighten the room. Take the interests and styles you currently have and let your furniture reflect them in colorful ways. Don't forget the accents! No matter what the material, accents that are warm and bright will provide pleasant compliments to your furniture choices.
Spark Up Your Office
The office is often your sanctuary. It's the room in your home where functionality most meets comfort. It's also the room in the house where you are most likely to take slightly used furniture from other rooms and, by using furniture reupholstery, turn old into new. If you decide to repair a leather couch, you may find that an older but well-constructed living room sofa will be a comfortable and stylish addition to the office setting. Why this works in so many homes is that leather says function, style, and comfort–all at once.
Brighten Your Bedroom
The sun is setting sooner, but that doesn't mean your bedroom can't stay bright and warm in the evenings. So many times, space and the windows available, become the largest factors in a bedroom configuration. Orient your bed and furniture around how you want the light to hit. Take photos during a bright day and a cloudy day and see how much of a difference it makes. Small ways in which the light comes through windows can affect how you want your furniture to be seen. Do you have a headboard that can go in front of a window, or does it obstruct too much? Do you have dressers and other furniture that only look best in bright light? These are all considerations. Perhaps a change in certain pieces of furniture will make all the difference. Sometimes this is just a matter of reupholstering what you already have.
The winter months don't have to be dark and dreary. You may spend more time inside, but there are ways to keep things bright. Looking for specific updates to your furniture such as leather chair repairs, reupholstering old sofas, or just looking at how the sun shines into your house can make a world of difference. The goal is to personalize and feel comfortable no matter which season you're in.