The availability of space is a big factor when buying furniture, particularly for small apartments. Whether you're downsizing or just looking for a smaller location, the challenge of furnishing your room can be a challenge. Thankfully, the furniture industry has taken notice of the smaller spaces and have a variety of accommodating, trendy options. There are smart strategies you can use to maximize both your space and furniture pieces and still get an aesthetically pleasing and functional outcome. While there are plenty of options you can find in store, Dr. Sofa offers a custom service to create a piece of your dreams specifically for your space. Check out our guide below for optimal options you can find at your local furniture store and online.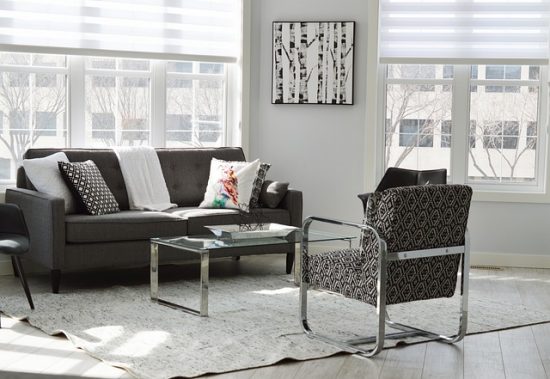 Evolution of furniture, Big Box Stores Making Furniture Smaller
Unlike in the previous decades when the idea of furniture means having gigantic and flamboyant pieces, contemporary furniture design evolved by downsizing. Due to the high demand of the growing number of apartment and condominium dwellers, furniture manufacturers released pieces designed for space savers. Now, the elements of form and function rank high in furniture design priorities. This evolution in the industry saw the variety of innovations. It's not just about size change. The key is in maximum functionality with minimal space requirement. Those are just a few of the challenges for designers these days.
What furniture is worth buying?
When planning interior design for small spaces, think small. Instead of gushing over that gigantic couch in a showroom, why not go for a loveseat instead? The basics, such as dining tables and beds are essential items in any home. Get the most out of essential items by choosing furniture pieces with multiple functions. An ottoman can be a coffee table, while a bed or a sofa can function as storage compartments. Scrimping on space does not mean you have to sacrifice room design. Make a checklist of your primary lifestyle needs and work around these items to incorporate them in your house decoration and furnishing project.
Buying Furniture That Makes Space Seem Larger
In addition to functionality, size, and form some furniture piece can trick the eye. One of the popular decorating techniques in visually opening up space involves the use of mirrors. The reflection can create a larger view of a room. You may also lessen the use of opaque furniture and provide a continuous visual flow. Use transparent or see-through pieces such as acrylic tables and chairs. Lighter colored cabinets and sofas in a neutral palette can make the room feel light and airy. Avoid clutter by lessening living room décor on the tables. Go for framed artwork on the walls instead.
Transitional furniture
Many room décor ideas for apartments and condo units use transitional furniture pieces because these retain the traditional style with a touch of modern. These pieces are often in a neutral shade and can mix well with minimalist home décor ideas. It is all about comfortable living without being too fussy with details. With its elegant design, you can enjoy more years using it. As your home and lifestyle transform, transitional furniture can easily blend in. Even if you have contrasting pieces, placing transitional furniture among your room décor items can help keep unify the look. Buying furniture with limited space can be grueling, but in the end, all effort can be worth your while.