Good patio furniture is considered an investment. How do you choose your outdoor furniture well? The right type of furniture will help give you and your guests quality time outside the confines of the home or building. When the weather is favorable, the patio becomes a welcoming spot for parties or simply lounging with friends and family. There are certain considerations to take note of before rushing to the furniture stores for your next outdoor couch or dining set. Beyond aesthetics, read on to find out what suits your space, lifestyle, and location.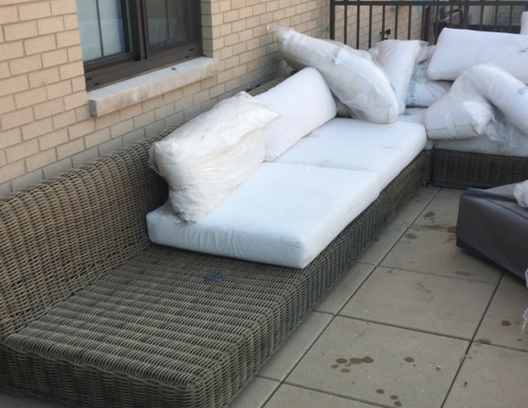 Shop Around for Patio Furniture
Whether you have a whole backyard or an apartment balcony to set up, you can still enjoy having patio furniture. Consider these factors.
Quality – Invest in good quality furniture, be it a sofa, a coffee table, or a stool for your patio especially if you intend to use it for many years. Low-quality pieces tend to be brittle and lose their vibrant colors after a year.
Dual purpose – If storage space and are is a challenge, look for pieces that can serve more than one function. You will appreciate this feature more when the weather outside is not favorable. Also, find pieces that can match your interior design.
Color – While many outdoor pieces come in natural colors, you can also add an exciting accent to your set with a vibrant colored item. If you choose to go neutral, you can still add variety by changing the cushions or upholstery of sofas and other pieces to blend with your house decoration and home design.
Think Low-Maintenance
Spend most of your time enjoying the coziness, comfort, and durability of your outdoor furniture pieces. Spend less time cleaning and maintaining them. When you are too busy to keep up with a high-maintenance material, you may choose cedar, teak, metal, and wicker pieces. These materials can stand environmental elements, such as heat, rain, snow, and moisture for a longer period of time. Some can look even better in their aged form. Plastic furniture pieces are also great especially for the poolside. To avoid a cheap appearance of plastic furniture, use upholstered cushions in classic colors and shades which you can store when not in use.
Consider Storage
In areas where the sunny weather doesn't last long, consider storing your patio furniture in an ideal setup. If you wish a long lasting life for your outdoor furniture store it in a dry shed or room covered with a tarp. Thoroughly clean and dry each piece before storage. Store removable covers of cushions and pillows of sofas in a dry shelf, but do remember to launder them first with a small amount of bleach just to keep mildew away. For metals, inspect parts for signs of oxidation or rust. Clean and treat the rusted areas with rust primer, before applying a coating that blends with the original color of the frame.
If your patio is an extension of your room design and the pieces match the palette of your living room décor, then you can bring the furniture inside.
Be a smart shopper when you choose your outdoor furniture pieces and look forward to many patio fun experiences in the near future.