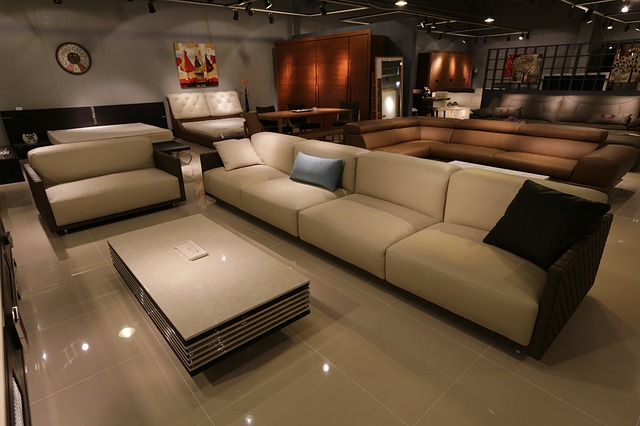 One major dilemma faced by big couch owners, particularly when moving furniture to a new home, is having a couch that's too big to fit through the doorway, a narrow staircase, or a hallway. Sometimes, the sofa is too large for a small room. No matter what angle you carry the furniture or however way you push it, it just wouldn't work! This is a common problem faced by those relocating from a large house to a smaller apartment of condominium unit in the city. You are ready to move in but you also realized that favorite couch won't fit. Perhaps you fell in love with sofa you saw at a sale or an auction, but you know that it is too big for the room or too large to pass through hallway. Do not worry. There are several solutions for this.
Find another entry way
Try finding a window large enough as an entry point. This may require the special equipment such as a truck and a crane to hoist it through the balcony or a large window. If your room is at a floor several stories high, you may rethink and opt for another solution. If you have tried all the alternative entry points and nothing works, you definitely need to call the professionals; otherwise, your furniture may suffer a costly damage.
Remove door hinges
If you only need a few inches of leeway for your incoming furniture, perhaps you may just need to remove the door from its hinges. You may need extra help with this task, especially if your door is made of heavy wood or material.
Couch Disassembly and Reassembly
Furniture disassembly and reassembly is the most practical solution for accommodating oversized couches. This is done to both residential and commercial establishments. Many find it more practical than buying brand new furniture. Seek professionals who can provide onsite service to preserve the integrity of your furniture. This service also applies beds, headboards, armoires, love seats, pool tables, and just about any oversized furniture you can think of.
Ideally, prior to finally moving to another room or place, you should measure the furniture to be moved. Also consider the entry points as well as the room that will contain the set or piece of furniture. To prevent unnecessary inconvenience, call the experts for recommendations. They will be the ones to professionally disassemble your furniture, move them to the new destination, and assemble it to fit the new room. If necessary, a large couch can also be remodeled into smaller pieces of furniture.
In relation to this service, it will also save you a lot of time if you can have one company that can do the sofa disassembly, assembly, furniture moving. Trust only experts to do this job. A professional upholstery company in Manhattan will also recommend if an old or used furniture is still durable enough for cutting or remodeling. If not, then perhaps it would be best to have a custom-made furniture instead.