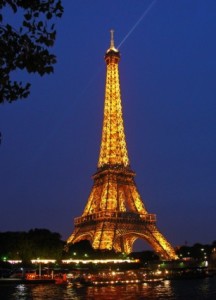 If there is one thing that the French are known for, it is their great sense of style. However, their excellent fashion sense isn't limited solely to clothes – interior design and furniture design are areas where Parisian themes are often evoked. Many people try to capture a French feel when redesigning a room, and for good reason – even small elements of French designs can make a room or a piece of furniture feel more elegant and sophisticated. If you're embarking on a home redesign project or just looking to liven up a room, consider taking the European route. Even incorporating subtle touches of French design can make your home's interior design feel more unique and refined.
The Dining Room
If stepping into the world of French home design is daunting to you, a simple place to start is in your dining room. Cabriole legs are a common feature in French furniture design. A carbiole leg on a table will have two curves – the upper part is bowed outward, while the lower part of the table leg is bowed inward. Often, the legs will be intricately carved as well as having this unique concave-convex shape. Dining room tables with cabriole style legs make wonderful additions to any home! If you're worried about getting your beautiful new table through the door, a professionalfurniture disassembly and reassembly service will be able to safely get the job done.
The Living Room
Your home or apartment's living room is another easy place to incorporate elements of French home design. Common themes in French living room furniture include many clean, polished, and curved lines – particularly in sofas and lounge chairs. If you have a piece of furniture that fits this description, consider reupholstering the couch or chair to really amp-up the French-feel. French living room furniture is often lighter in color than the dark leather sofas loved by Americans – think pale yellows, light blues, and whites. Pieces such as these will be the stand-out item in your living room and attract everyone's eyes. For that reason, make sure that you invest in fabric protection for your furniture! If your freshly reupholstered furniture gets stained by a drop of French wine and you aren't able to salvage it, it would be tragic.
The Bedroom
Honestly, who wouldn't want to sleep in a Parisian-inspired bedroom? If you want your room of rest to have a French feel, think light colors with a few standpoint pieces. For example, envision a white bedspread with flowing white window curtains, with the room's wallpaper being the feature of the room. Another take on this could be to have the walls be a simple color, such as ivory or a pale pastel, with an intricately designed bed frame being the room's focal point. If you haven't found any furniture that really speaks to you, consider investing in custom made furniture. Designing your own piece of furniture is an incredibly rewarding way to bring some French furniture design into your bedroom, and with proper care, it's sure to last for a long time.