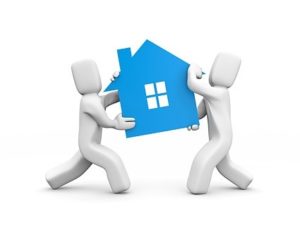 Wondering what services a professional furniture company can offer you? Turns out, there are quite a few. Read this article on different types of furniture services and solutions, and learn how they can make your life a little easier.
Furniture Disassembly and Reassembly
Have you ever waited with anticipation for delivery of new furniture, only to discover it won't fit through the doorway of your home or office? Or, maybe it's the opposite; you can't remove furniture because it's too large.
Before you press the panic button, there are alternatives. Professional furniture services in NYC offer furniture disassembly and reassembly services. They'll be able to get your sofa, wall unit, bed, entertainment center, office furniture, and other types of furniture through your door with ease.
How it works…
They will disassemble your furniture in order to get it through the doorway, and then reassemble it back to its original state in the spot you desire. If you just want it disassembled, no problem. However, if you choose to have it reassembled, a reputable furniture company will handle your furniture with the utmost care. You won't even notice that it was ever taken apart.
Furniture Pickup and Delivery
When it comes to furniture pickup and delivery, you have one of two options – you can attempt a do-it-yourself project, or hire someone to do it for you. Obviously, hiring someone to pickup and deliver your furniture will save you a considerable amount of time and energy – not to mention, it will prevent any damage to your furniture.
Just make sure that you hire a professional furniture service in NYC that specializes in the safe pickup and delivery of all types of furniture. Not every company will take the time to ensure your furniture is handled properly.
However, don't fret – many furniture pickup and delivery services provide a variety of pickup and delivery services ranging from sofa delivery to replacing damaged sofas.
Stain Prevention and Removal
Whether you have pets, children, or guests within your home, there is one thing you can always guarantee – stains on your upholstery. There are a couple of effective ways to prevent stains on your upholstery. For example, you can restrict any kind of eating or drinking to your dining room or kitchen. However, that can be hard to enforce.
As far as pets are concerned, it can be a lot harder to prevent stains, but it's not entirely impossible. One solution is to line your sofa's cushion with a clear plastic slipcover. Then place a throw or a blanket over the area they normally gravitate. This will help prevent pet urine and other unsightly pet stains from ruining your sofa's fabric.
An easier and long-lasting solution is to invest in fabric stain protection. Ask your local furniture professional for help with this.
Remove Stains without Ruining Your Furniture's Fabric
There are many do-it-yourself stain removers that you can use, but many stain removers only clean the surface of a stain. Most store bought upholstery cleaning brands do not deep clean into the tiny crevices of fabric. This is where a professional stain removal service comes in very handy.
Stain prevention and removal will leave your upholstery looking and smelling like new. It may cost a little more money, but it is well worth the investment, especially when you want to preserve your furniture for years to come.