As the weather gets warmer, dining can also be enjoyed outdoors. Enjoy the breeze and the lovely evening under the stars while you bask in the delicious aroma of barbecue and sumptuous food with great company. Just how should you prepare your outdoor dining furniture? We will explore the possible ways you can set up a wonderful outdoor dining area from the table to seating, style, and maintenance. Let's get started!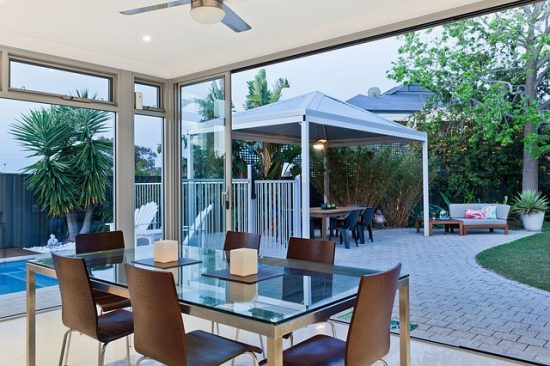 Bringing the Indoors, Outdoors
Expand your living spaces by bringing your indoors outdoors. Plan your outdoor space with the same passion as you did with your interior design. You can create an outdoor extension of your room design theme or a totally new one. Create an indoor feel outside the house by using the right textile and upholstery. This includes rugs, pillows, blankets, umbrellas, cushions, and bean bags. Just be sure to have your fabrics treated with waterproofing or a protective substance to make them last longer. Just like your indoor room décor, add the right lighting to your outdoor space. You will be amazed at the ambiance set by your outdoor space with the help of lights.
Choosing the Style of Your Dining Table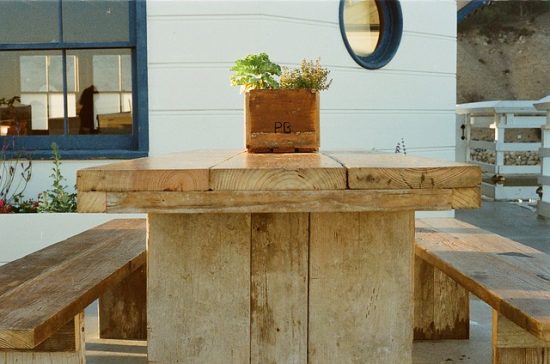 If you love hosting dinner parties or you want to enjoy dining outdoors, then set up a dedicated space with the right outdoor dining table. Once you place your chosen outdoor dining set, it can easily become the favorite spot to create memorable and sumptuous moments outside the home. But first, you need to choose your dining patio furniture style. Consider these factors when choosing a dining style:
The people who will use it frequently (family, couples, elderly, children)
The environment (seaside, city, mountain, etc.)
How you entertain (quick meals, cocktails, long parties)
Available space
Styles of Seating
Your preferred way of entertaining and dining outdoors dictates the type of seating needed. If you love having long meals or lounging around, you will need comfortable chairs with cushions or upholstery. If you are more solitary, yet you love the idea of dining outside, invest in a pair or a few ultra-comfortable outdoor pieces of furniture. You may also get a nice couch or sofa with a coffee table. Outdoor sofas are also popular among those who entertain visitors frequently. If your dining area is near a pool or the beach or directly under the sun, consider the durability of the materials. In terms of style, you may want your seats to blend with your living room décor or room design for a smooth are style transition.
Outdoor-Friendly Tablescape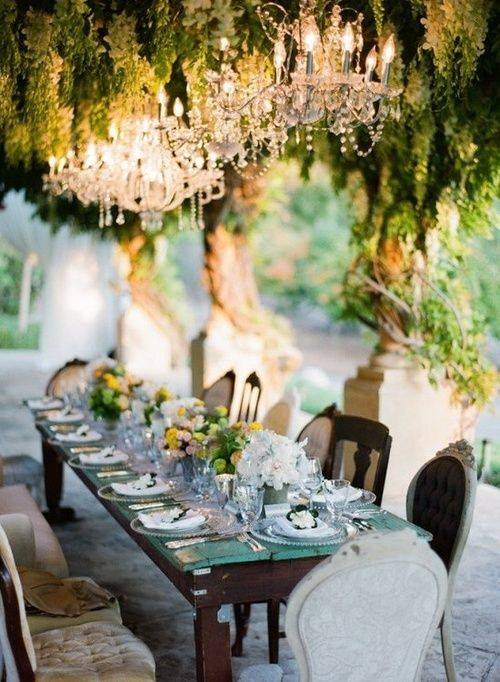 Whether you are setting up a private dining experience or hosting a party in the summer, transform your patio or backyard into a magical dining area with the perfect tablescape. Start with a theme and a color palette to unify all your design elements. Are you preparing for a 4th of July theme or a Mad Hatter party theme? Your imagination is the key. Find inspiration for house decoration and home décor ideas from your own interests to personalize your table setting. To add color, you may use fruits in season or foliage as your table decoration. Visit your local home design showrooms for dining room décor ideas.
How to Maintain Outdoor Furniture
Determine if your patio dining furniture will be temporarily or permanently set outside. Determine the type of material your outdoor furniture is made of: wood, plastic, wicker, aluminum, resin, or steel. Every type of material has its own requirements for cleaning and maintenance. For short-term upkeep, a regular monthly cleaning will keep your furniture in its tip top appearance and shape longer. Generally, mild soap and water will work for cleaning most outdoor furniture materials. Should you need to keep it after summer, clean and thoroughly dry the items first before storing in a dry place.