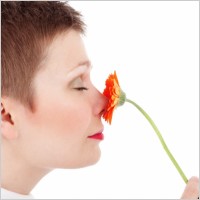 Battling odors in your home is frustrating. Whether the smell is caused by pet stains, trapped smoke, excess moisture or simply one-too-many snack spills in the cushions, you don't have to surrender to the stench. When it comes to managing odors and stains in your old furniture, you have options to choose from. Give your sofa a vinegar bath, spray it with odor-masking spray or consider reupholstery if you just can't win the fight.
The following are four ways to manage odors and stains on your furniture without losing your mind… or giving up on your sofa:
Masking the Odor
No doubt the easiest option on this list, masking the odor in your home is a simple short-term solution for conquering unpleasant smells in your furniture. Because it's short-term, you shouldn't rely on scented sprays to salvage your sofa and solve all your stench problems. Consider it a bandage until you discover and resolve the root of your issue.
Neutralizing the Odor
Unlike masking odor with a scented spray, neutralizing odor is a powerful tool against furniture stench in the long-term, and it's safe and gentle to use on most fabrics and leathers. Consider a cheap and easy odor neutralizer like distilled white vinegar. Dilute it in water or wipe it straight on your furniture to help absorb and remove odors. The vinegar scent, although overpowering at first, quickly dissipates, leaving you with clean, scent-less furniture.
Cleaning the Cushions
If a natural odor remover like vinegar or baking soda doesn't help to reduce the odor in your sofa, you should consider a heavy-duty cleaning solution. If you are comfortable trying a powerful cleaner yourself, you can buy them online or from furniture stores. Otherwise you can have your sofa professionally cleaned if you'd rather not handle the harsh chemicals yourself.
Reupholster your Sofa
In serious cases, where an odor or stain simply won't come out, you should consider investing in couch upholstery repair. A team of experts will deconstruct your couch, find and remove the source of the smell, and build your sofa back from the "bones" up. You can customize your fabrics and completely redesign the look of your sofa while ensuring that you rid yourself of that unpleasant smell for good. Although it's the most extreme solution, for stuck-on stains or serious odors, a reupholstery is a great option. If your furniture is old or outdated, having it reupholstered is like killing two birds with one stone, you get the benefits of a clean, stain-free sofa and you can customize the way it looks.
If you're interested in learning more about upholstery repair in NYC, follow the link for more information or to get a quote.
If you have a bad stain or a smelly sofa, you don't have to suffer through it. Whether you choose a natural remedy like distilled white vinegar and water or a more permanent fix like furniture reupholstery, you can love your old sofa again in a few simple steps.