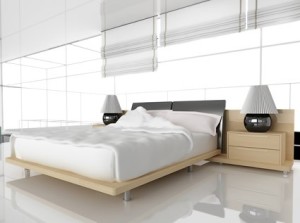 Just because a bedroom is a place where you rest from being tired doesn't mean the décor has to be tired. And you don't have to replace all of your furniture with new pieces to liven up a bedroom.
Believe it or not, there are a variety of ways to redecorate your bedroom without spending a fortune. For instance, you can hire professional furniture services in NJ to reupholster your furniture. Here are a few custom furniture ideas to consider when you want to enhance your bedroom.
Custom Headboard
The design of your bed's headboard can make or break the overall look and feel of your bedroom. A headboard is more than just a place to help keep your pillows in place while you're sitting up in bed. A headboard plays a major role in the décor of a bedroom. Here are a few creative ideas:
Consider getting a tufted headboard. A tufted headboard will instantly add more panache to your room. With our reupholstery furniture services in NJ, you can select your own colors and fabric.
If you have limited space to work with in your bedroom, consider adding a custom headboard. Add bold, graphic wallpaper to create more depth to your bedroom.
Include a nice large abstract painting on the wall (above your headboard) or even a large photograph. This can serve as an eye-catching focal point to your room's decor.
If you're thinking about reupholstering your headboard, go here to view our custom headboard service.
Custom Foot Board
A bed is not complete without a footboard. It adds a decorative element to a bedroom. At Dr. Sofa, we will custom design your footboard with the style, pattern and color of your choice. A footboard is also great for furniture placement if a room has very limited space for a desk.
Custom Ottoman
A custom ottoman adds elegance and a contemporary look to a room. It's so versatile that it can be used for more than resting your feet after a hard day of work. It can serve a variety of purposes, such as a side table, coffee table or additional seating space. It can even be used as extra storage.
The good thing about reupholstering an ottoman is that you can choose any fabric to complement the colors within your bedroom. For instance, you can select colors from artwork, the colors of your walls or even your curtains/blinds. In addition to a headboard, an ottoman can also serve as a focal point in a bedroom.
Quick Money Saving Decorating Tip: When decorating your home, you can buy used furniture and have it professionally reupholstered to match the interior design of your room.