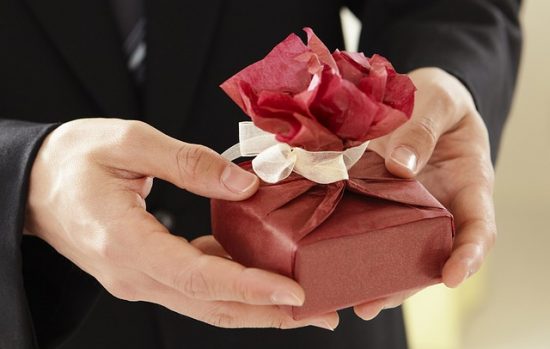 An excellent way to show appreciation to party hostesses is with a small token. Giving a gift to a hostess is the perfect gesture to thank them for thinking of you and extending the invitation. There are appropriate occasions when bringing presents is ideal. These include parties held at the host's residence, particularly housewarming, dinner parties, potlucks, among others. The same applies when you are invited to graduation celebrations, showers, and other parties where gifts may be expected. Apply the golden rule of guests – never come empty-handed! We have the perfect solution to help you in the gift department this holiday season.
Suggestions for Holiday Gifts for the Hostess
Do It Yourself Gifts
Personalized gifts made by the giver is probably the most creative and most heartfelt ones of all.
Baked goodies – If you are confident of your baking skills, go ahead and bake some treats for the hostess and pack this in a gift basket. This is often the most popular DIY gift that hostesses appreciate.
Your personalized mix of coffee beans – Hosts who coffee lovers will definitely be appreciative and curious to try what your personalized coffee blend will taste like.
Scented hand soaps or bath gels – Soaps in classic fragrances such as lavender, rose, and lemon never fails to leave a smile on the face of a hostess who loves scents.
Handmade floor mats – Charming and homey, handmade floor mats will be very useful to any hostess and household. This is one fine example that a gift does not have to cost a lot. You can even use old shirts to make a lovely handmade mat.
Home and Garden Items
Home décor and garden items can also make excellent hostess gifts as well as housewarming gifts or new home gifts. If you choose home décor gifts, it is better to go with neutral shades to easily match the dining room or living furniture.
Potted plants – succulents in small pots make awesome gifts even for those without a green thumb.
Set of picture frames – This may be old school, but a set of picture frames in varying sizes will spark the hostess' imagination to find a place on the wall for this set.
Holiday ornament – An ornament hung every holiday season either on the tree or set on top of a furniture piece can mark milestones of your friendship.
Small Appliances
Feeling generous? How about giving a small appliance as a gift? Most favored gift ideas when it comes to housewarmings or for new families are small appliances. An additional appliance in as a new home gift will offer convenience and, on some occasions, a taste of luxury. Here are some items you can choose from.
Blender
Food Processor
Game Console
Toaster
Coffee Maker
Ice Cream Maker
Slow Cooker
Juicer
Waffle Maker
Rice Cooker
Stand Mixer
With the suggestions above, you have no reason to come empty-handed. Society may have advanced in technology, but etiquettes like these should remain. Always remember to bring something nice apart from a hastily bought bottle of wine from the liquor store on the way to the party. Hosts spent time, effort, and money to entertain you. A way to thank them is by giving a gift appropriate for the occasion or their personality.