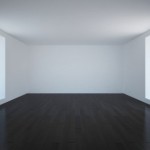 When you're decorating a large room, furnishing might seem simple at first. Depending on the size of the room, properly decorating and furnishing a large room can actually be pretty tricky. There are multiple components you need to take into account before completely furnishing your space, and it's easy to fall into the trap that most large rooms permit – filling them with large furniture just because you can.
If you follow these quick steps, you'll have a well-furnished large room in no time.Consider the layout
If your large room is a family room or living room, the layout and flow of the room are especially important. Make sure to have designated walkways through the room and a visual sight line that makes sense. When you're setting up your furniture, make sure it works together visually, but doesn't exactly match. You're aiming to coordinate more than match your décor. If your large space is uniquely shaped, consider splurging on custom made furniture to avoid wasted space.
Give your space a purpose
If you fill your large room with furniture that doesn't have a designated function, you may find that you wind up with a lot of wasted space. Rather than buying all new furniture for your space, consider reusing old furniture. If you renew your old furniture, you already know that the pieces will serve a purpose in your home.
Cover your walls
Use art, picture frames or shelves to use up some of the blank space on your walls. Even if you paint the room a dark or bright color, a large room with bare walls feels unfinished. Use caution when you're painting so that you don't overwhelm the entire space with a too-bright or too-dark paint color.
Separate your space
If you want your large room to serve more than one function, separate your space visually using bookcases, couches, tables or walkways. If you live in NYC, couch movers can position your furniture visually so that they are separate in your mind. Whether you want the other part of your room to serve as a children's play space, an office or a dining room, use your décor to your advantage to shrink the space.
Use lighting to your advantage
Depending on what you want the room to be, use lighting to set the mood. If you want your large room to serve multiple functions, consider getting dimmer lights so that you can adjust based on the time of day or the intended purpose of the space. Living rooms should be brighter, but dining rooms should have dimmer lights.
When you're decorating a large room, it can be easy to under-decorate or over-furnish the space. Following these tips and having a clear idea in your mind before you begin to furnish can help you to avoid falling into these traps. When you properly decorate your large space, it can serve multiple functions in your home and be a blessing for you and your family.