There is a growing number of individuals and families who choose to be renters rather than homeowners. In the past decades, one of the ultimate dreams of an individual is to own a home. As of 2013, in a survey conducted by Hart Research, 54% of adults prefer renting over buying a property. One of the unavoidable challenges every renter faces is moving. As soon as you have finalized your decision to move, the next considerations also queue up. For practical purposes, you simply cannot just pack your things and go, especially if you have a lot of items that you want to keep.
The Search for A New Apartment
Finding the ideal rental residence goes beyond searching through apartment finder websites, homes for rent postings, or from classified ads. Listings look great on pictures. Does the actual home condition live up to your expectations as presented in photos? Consider these factors during your selection process. This list can ease your move to your next home: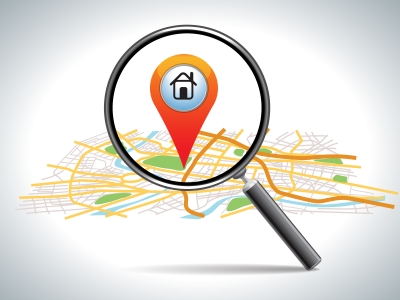 Get referrals from your network of friends or from locals.
Test the water pressure, heat, and plumbing condition.
Check the insides of cabinets, closets, cupboards, and under the sinks.
Check for proofs of the average utility billings.
Set realistic expectations that coincide with your budget.
Do an ocular inspection during a rainy day. Stay during a heavy downpour to see if there are leaks or flooding.
If you have pets, ask if there are additional fees for having pets. You will not want unnecessary surprises.
Measure the areas to see if your furniture will fit. If it doesn't you will need to book a sofa doctor to help move your furniture.
Look for Flexibility of Move-In Dates
If you are not in a hurry and you have the luxury of time to plan ahead, go for moving in during the last quarter of the year when rates of rental properties are lowest. If you plan on moving to another city during the summer, begin searching for apartments for rent in October or November. Sign a six-month lease to lock in the price. Some real estate rental agents are flexible with the move-in dates of renters. These are the ones you should deal with. If possible, deal with the owners themselves. You can close the deal during the winter. If there are things that need to be fixed, this will the owners time to prepare the place before you move in the coming months.
How Renters Can Save Money
Thanks to the internet and real estate rental pages, you can easily compare prices and other details of properties. To stay within the budget and still live comfortably, your rental and regular logistic expenditures should stay within 30% to 35% of your income.
Find a place near your work or school. If you can walk or bike to work, you will save a lot of money on transportation and thus, you can afford a much better or more comfortable apartment or house. While rates of apartments can be higher within the vicinity of central business districts, consider your savings on transportation. If you can save on transport, fuel, or parking expenses, that will be a big plus factor in choosing your next rental home.