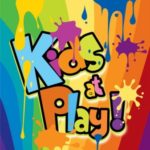 Children's rooms present special issues and problems of design and furnishing. Parents know that kids grow and develop amazingly fast. Furniture right for a toddler won't do for a first grader, and a teen needs more than a ten year old.
You might not think of furniture repair/redesign as a strategy for furnishing your kid's room. Actually, it's a smart, money-saving way to solve some of those very issues. Here are some useful, creative ideas – and no need to feel doubtful if you're not the handyman type. The ideas mentioned here are either simple home projects or easily within the scope of a furniture repair and fabrication specialist. The latter can definitely be economical – especially compared to discarding and buying new as youryoungster grows.
– Use 2nd hand items in inventive ways. An old steamer or army trunk can be turned into a toy box; no more than minor cleaning may be needed. Conversely, an old wooden toy chest with lid removed can be fitted with some interior partitions, and stood against or hung on the wall to store hobby items, gaming equipment, books, etc. A repair pro can turn things like old packing crates and old ottomans into low tables and night stands that are the right scale for younger children A second-hand door with sturdy legs attached will make a good play or project table.
– Re-furbish an old couch or other seating. Many of us have a veteran couch, armchair or loveseat that can find a whole new life in a child's room or playroom. Research local furniture service companies, who can economically reupholster a couch or chair, alter its size and/or shape, and make it just right for your child. A furniture specialist will be able to make smart suggestions about fabric protection for furniture, too, so the seating will be up to the inevitable child challenges.
– Transform an old cabinet. A free standing cabinet that has seen better days, or simply is not much used, can be refinished and reinforced to make excellent, attractive storage for kids' stuff. Glass fronted doors may not be right for a small child, but replacing glass with fabric or light-gauge chicken wire will make it safe.
– Storage to grow with your child. An furniture pro can give you good advice about furniture that can be resized and reconfigured as kids grow, develop new interests, and need different types of clothes, hobby, sports, and school supplies. Some companies make simple modular units that are very adaptable to different spaces and different kids.
New York residents are lucky to live in an area with a range of furniture companies to choose from. Many offer a wide range of services, so that a firm that does upholstery will also perform repair, redesign, fabrication, and the skilled disassembly and reassembly of large furniture often necessary for couch movers; New York City being the amazing place it is, you're sure to find the experienced help you need to design your child's room.