When you want to personalize your living room style, mixing and matching items and design elements is the way to go. With the availability of a wide range of items you can blend for your interiors, you can come up with an awesome arrangement that showcases your unique style. While there are no clear rules on mixing furniture styles, décor, colors, and textures in a room, some combinations look better when carefully planned.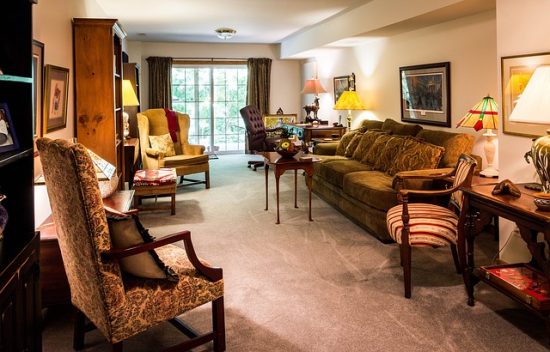 If you plan to do mix and match with your next living room design scheme, you can take note of these basic pointers before heading out to the next furniture acquisition activity. You will want a total mix match effect that looks cozy, artistic, but not chaotic.
Find Your Living Room Inspiration
What makes your heart skip a beat when it comes to visual appeal? The overall outcome you envision will be your guide when choosing elements to include in your room.
Time Periods
You can mix items from different periods such as blending old and new in one space. For instance, an antique sofa or armchair can work well with a more modern coffee table. Would you like something retro or futuristic? There are many periods that will inspire your creativity. Take your pick
Culture Travel helps inspire your design preferences through exposure to interesting cultures. Find elements in a certain culture that you wish to incorporate into your room. The vision of a room inspired by some place you've been to reminds you of memories you wish to relive.
Shop Around
Whether you visit a furniture store or search furniture stores near me while browsing online, you are sure to find a living room set up you will fancy.
Some magazines and websites feature an interior set up including the shops where you can buy the suggested furniture. If you have the budget, then go ahead and start clicking to have these delivered. If budget is tight or if the featured set does not satisfy you, there are other sources.
Visit garage sales, estate sales, and clearance events. You'll never know what treasures you may just be able to find in one of your shopping trips.
Cohesive Design
The art of mixing and matching furniture styles keeps careful consideration of certain factors. You can achieve an interesting mix when you layer various styles, shapes, and textures. How then should you do this without making your room look like a madhouse?
Shapes
Select furniture pieces and design elements with matching shapes or lines. Plush sofas with curved lines and corners will match better with rounder futons or TV stands with rounded corners.
Colors
To keep a cohesive look with eclectic design elements and furniture in one room, maintain a complementary and consistent color scheme. Use fewer colors with a smaller room. Choose a couch in the same shade as your other chairs in the room. Using a neutral palette also helps in maintaining cohesiveness.
Find Balance
You can create balance without being too symmetrical with your furniture. Side tables of the same height, even with different styles can help balance the visual weight of a room. Distribute items equally to allow room for comfortable movement.
With these tips in mind, you are on your way to set up your living room with mix and match elements. Be inspired and enjoy your new living room.