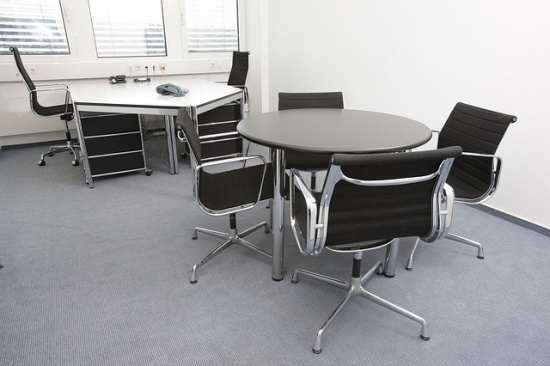 Using office furniture reupholstery service is one understated option with a great potential in corporate interior design. As a company, you are definitely concerned about the image you project to your customers and guests. You can uplift this image without the cost incurred by total replacement of office furniture. When upholstery gets worn out, the initial reaction is to replace the whole set of furniture, sometimes even the wall panels. This is a costly move. Reupholstery is the best option. Office furniture sets are often more durable than home furniture. Sometimes they are custom pieces. Years of use may have damaged the fabric and some cushion fillings. For this reason, hire only experts for this reupholstery project.
Waiting areas and Lobbies
Seats in the most used areas such as the lobbies and waiting rooms wear out easily with multiple uses. Even the regular upholstery cleaning and occasional deep cleaning will definitely take its toll on the fabric. What's really great about reupholstering common area seats is that you can breathe new life into the furniture and fittings. It gives a fresher and a trendier look updated for better visual appeal and comfort to greet incoming guests.
Clinics and Medical Facilities
Upholstered furniture in medical and assisted living facilities are important for the safety and comfort of guests and residents. When choosing upholstery fabrics for this purpose, the best ones have designs that have a cozy appeal. Upholster or reupholster furniture serving these functions in fabrics that mimic a home setting.
Banks, Hotel Lobbies, and Other Office Reception Areas
These types of businesses need to leave a more formal impression on the guests, clients, or potential clients. If the furniture was pre-owned and acquired in used condition, replace the upholstery material with those in neutral colors. Choose fabrics in subdued patterns as well, otherwise, use plain, neutral colors.
Individual Office Chairs
Office chairs with high quality and durable frames can serve you far longer than the cheap ones made with plastic frames. Most desk workers sit on their chairs on the average of 20000 hours in a year. It is not unusual to see worn out office chairs that will need reupholstery or replacement. Reupholstery of the lot of quality office chairs is still preferable over buying new but inferior ones if your goal is only to save money. The key is finding an excellent reupholstery company in Chicago that can handle all the chairs in your office. Local businesses recommend DrSofa for this purpose.
So, if you are looking at a cozy but worn out swivel chair and feel saddened by its condition, know that there is hope. Executive chairs are comfortable and expensive. If budget is an issue, you do not need to buy a new one. Call reupholstery experts to assess the extent of work needed for its restoration.
As you decide to opt for reupholstery of your office furniture, keep in mind that you did yourself and the environment a great favor. You not only saved on cost; you also help reduce waste and landfill. With the fresh new look of your office space having reupolstered furniture, it's a totally winning decision.