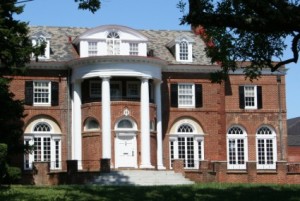 When it comes to decorating your dorm room, there is something exciting and special about making that space uniquely your own. However, it also comes with a number of challenges as well, such as working with a small, tight space. Knowing the size of the room that you are going to have to work with should help when you look at furniture to fill it. When it comes to furnishing a dorm room, you must pay attention to the size of furniture and how you can arrange it to make the room appear to look and feel larger than it actually is.Many dorm rooms allow for beds to be lofted, which in turn provides you with a little bit more floor space to work with. When it comes to late night studying and hanging out with friends, being able to have a sofa in your room can go a long way. However, many sofas are often too large to fit up the dormitory stairs and into your room. This is where custom made sofas can be a great way to go. Custom made sofas allow you a little more flexibility when it comes to both size and style options. If you are going to be upholstering the couch, you are able to choose the fabric to use, and can easily make it fit in with the style of the sheets and curtains you have already chosen. You want your dorm room furniture to be comfortable, stylish, and size appropriate.
When you start looking for the perfect dorm room furniture, consider small sofas or love seats, which can provide the additional seating without taking up too much of your precious floor space. In many cases, small sofas and love seats can actually fold out to be additional beds for when friends and family come to pay you a visit. Once you have found the perfect piece of furniture and the fabric to go with it, there are a couple of things to keep in mind. First and foremost, it's a dorm room, and you're a college student. Don't neglect the importance of the little things, such as the high likelihood that you or someone else is going to spill something, and the benefits of having couch stain remover on hand!
The next step is to think about is how you are planning on getting your furniture up the stairs and into your dorm room. This is where it can get a little tricky. However, in many cases, there will be pick-up and delivery services available, either through the store where you purchased the furniture or by a third party service. Hiring somebody to do the heavy lifting will lighten your load, and help to make the move in process easier. Once all the furniture is in your room, you can play around with the arrangement, and find a way that works best for the flow of the room and for maximizing the potential open space.