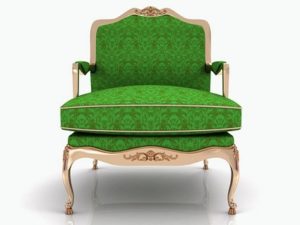 Furniture redesign is a huge industry right now. With the opportunity to revamp and liven up once boring old pieces, home owners across the nation are constantly looking for fun and exciting ways to redecorate their home. Why toss out old furniture if you can bring it back to life? Reupholstery is a a great way to reinvent a couch or add new life to a large arm chair. But, before you dive head first into this project, there are a few things to consider:
Furniture Foundation
Without a great foundation, it's hard to save a piece of furniture. A lot of furniture today is not built for a second life. Some pieces can be glued together. Look for old fashioned pieces your grandmother would approve of with strong dowel joints and high quality wood. Invest in great furniture for something that's sure to last. Consider a custom made sofas for a piece that is well built and tailored to your needs if your original piece isn't structurally sound enough to reupholster.
Fabric
Outrageous patterns like stripes can look off fitting on rounder pieces. Keep in mind that during the reupholstering process the fabric will get stretched during application. Two tone upholstery can also be regretful. Consider going for a more neutral pattern or color that has longevity. Keep in mind that if your home decor is constantly changing it might be best to save the risky designs to slipcovers and throw pillows. With a basic sofa, the possibilities for additional design are endless.
Filling
Check out the springs and padding. Are they in good shape? If they are, then you can focus on the fabric, but more often than not furniture is pretty beat up on the inside by the time people are willing and ready to have it reupholstered. Reupholstering is not just about the fabric. It's often what's inside that counts. A strong foam core will keep your sofa in shape, but adding a bit of down is great for comfort. Consider asking your upholsterer to blend the two. A down and feather wrap with a foam core will keep your sofa structured and completely cozy.
This is why it is important to hire a professional when redesigning or altering old furniture. Unless you're a master with furniture design, consider finding a company that provides quality craftsmanship. This will give you the opportunity to work with someone who knows what they're doing and is fully equipped to help make your favorite piece of furniture shine like new again. Look for a professional that specializes in custom made furniture for the ultimate redesign and reupholstering experience.