We are living in a modern world populated by flawed people. Where photos are posted to show off our often precarious happiness. Where we ''tag'' people to show them affection. Where we ''pin'' our passions to remember ourselves that we do have time to do our hobbies. While proudly penning another ''tweet'' about the lonely side of modernity. Nothing that one more ''add to cart'' could not solve, right?
CEO Gary Friedman:
As much as our susceptible nature made us obsessed with the online world, one part of us, a beautifully flawed, nostalgic part, is still yearning for simpler times.
No one can deny the superiority of a touch to a plain click. There's nothing that a page-long product description could do more than one second of our gaze at it in the shopping window.
At last, people are visual creatures, or so says Gary Friedman, Chairman, and CEO of RH. His theory must be true since the business idea based on it has made the business flourish over the past few years.

The Rise & Fall of Restoration Hardware
In 2017, in fact, RH, formerly known as Restoration Hardware, was in deep trouble. A mismanaged rollout of a new furniture line had brought millions of canceled orders, creating severe problems for the company's distribution systems.
The stock was down (to $24) while the number of short-sellers was rapidly increasing. By taking the road less traveled by, and reviving the forgotten art of hospitality. RH fought back and managed to have a net income increased by 92% in 2018.
All the magic that breathed new life into the brick and mortar company happened right there, in physical retail temples that RH proudly calls galleries. By reinventing rather than creating a pale substitute for the online customer experience, RH managed to transform a furniture shopping. An infrequent experience in our otherwise-consumerist society, into a destination.
Better Customer Experience
How? Unlike most retail stores, out of date, windowless spaces that often lack any sense of humanity. These inspiring galleries with great design and beautiful, artful expressions of furniture are awash in natural light and have courtyards and restaurants inside. Yes, you heard well: you can experience great interior design, grab a bite, have a glass of wine at a beautiful wine bar, or have a delicious lunch or dinner.

As malls throughout America have been in decline for years now. The RH's focus moved to large format design galleries, which range in size from 46.000 to 90.000 square feet. These galleries are the key to making RH more profitable, as well as their locations.
Restoration Hardware Brand Awareness & Marketing Process
However, for New York and Chicago, the company has also been opening up customized galleries in affluent second home markets with intense attention to the local culture: in the Hamptons, Palm Beach, Yountville, Nashville, Toronto with an also planned location in Aspen.

RH uses no social media accounts to promote their brand. Believing that the future of retail is in the absence of technology, they continue to use mail catalogs, which they call "Source Books."
RH Yountville in the heart of the Napa Valley is a gem that glorifies the cover of their Spring Source Book and charms with architecture, mesmerizing gardens, 100-year-old olive trees, trickling fountains, antiques, art, exquisite food, and wine.
What happens when we get too carried away by our desire for comfort? What happens when we stand heartbroken, watching a lovely newly bought linen sofa that cannot fit through the door?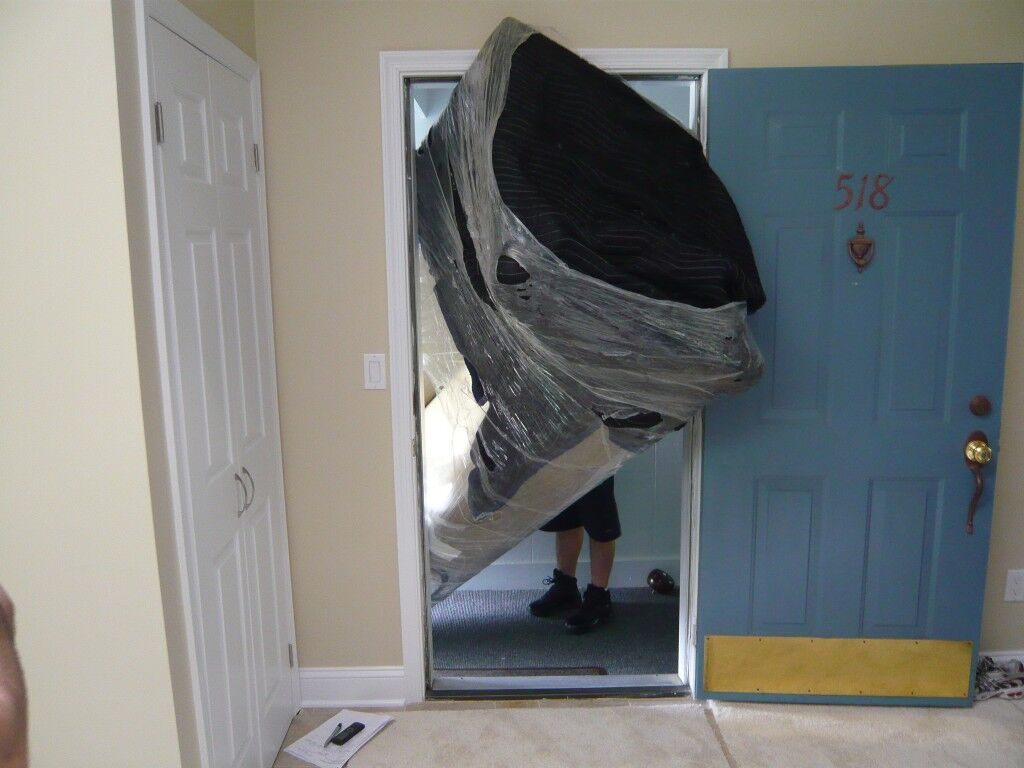 Bigger is better, right? Little by little, it seems that we've become too obsessed with the size of our furniture.
The companies have begun offering sofas that over 94 inches in length and over 43 inches in depth. Whereas the standard dimensions of a decade ago were 86 and 36. As a result, the demand for disassembly services has increased dashingly.
Dr.Sofa, a Bronx-based furniture shopping company that specializes in the disassembly and reassembly of furniture. They have been resolving dramas involving RH oversized sofas and couches since 2008 when they initiated the collaboration.
How Dr.Sofa Furniture Shopping Company Helped Restoration Hardware
Being too big to deliver, furniture that matches the scale of the essential modern houses' great rooms. Our expanding waistlines or simply our wish to feel like dwarves in our own home has initiated the numbers of calls for help. The urban, yet classic aesthetics of the RH furniture, seems to require a suburban home rather than New York buildings where doorways and elevators are often very narrow.
That's where Dr. Sofa one of the renowned furniture shopping company kicks in. Their disassembly and assembly services have spared so many tears and broken hearts. This pretentious indulgence represented by all those enormous sofas and chairs.
Furthermore, to help you in the battle of getting a work of art, that is your furniture, where it belongs, and having in mind that RH furniture lasts forever.
Dr. Sofa – the furniture shopping company offers fabric, upholstery and rug cleaning as well as furniture repairs. You'll most certainly be going to need it if you share your apartment with a cat or a dog.
Conclusion:

We may be flawed in our desires, the aspiration to express ourselves through furniture should never be defined as such.
The modern world we live in is full of restrictions, limiting our free time, privacy, live interactions.
The artistic expressions, however, whichever channel they choose to go through, should have the sky as their limit, not the front door.
Author: Jovana Bojic