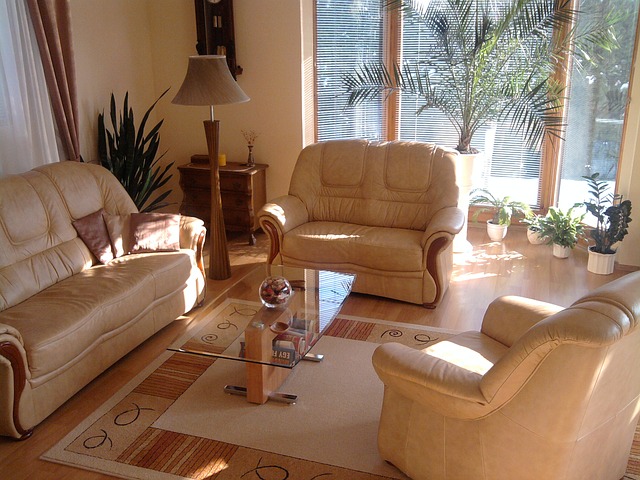 As spring comes, there is nothing more fitting to do than to freshen up your upholstery. You don't need to spend so much on a new sofa even if it looks old. There are ways to achieve a new fab look without a major interior overhaul. Since upholstery is often the focal point of a room, here are some tips to keep your home looking fresh for this season and the whole year round.
Planning and Surface Cleanup
Look around. Now that the sun is up, you can see areas of your house that will need tidying. Neglected corner that have gathered dust and are now more visible. Many of these surface dirt can be removed by vacuuming. Stains on the carpet and upholstery that may have been caused by the holiday revelries are tougher ones to handle.
Check stains on the sofa and carpets and see if there are stains that your emergency clean up procedure were not able to remove. Try spot-treatment on the area using a clean cloth moistened with water or alcohol. Be careful especially if your upholstery is made of a material you are not familiar with. It is always best to check the cleaning instruction tag that came with your sofa. If still in doubt, better call a professional cleaning service in New York City. This will eliminate your worry of ruining an upholstery material, a mistake which may cost you more.
New Look for Upholstery Fabric
Your favorite couch or an antique wing chair may have been a focal point of your room – for years now. Damages, tears, and signs of wear look untidy no matter how expensive the chair was when you first acquired it. You don't have to throw it away. If the frame is still sturdy, reupholstery will give your chair a fresh look. If in doubt, you can always call for recommendations and free estimate on the extent of work that should be done. Contact a reupholstery service near you soonest and you will have the new look of your repaired chair to match the change of the season.
Deep Cleaning: A Yearly Must
When was the last time you had your upholstery and carpet professionally cleaned and disinfected? Deep cleaning for rugs and upholstery is something that needs to be done at least once a year if you have no pets at home. If you are living with pets, it is recommended to do this twice a year. This is not only for purposes of looking neat or for aesthetics; the reason is much deeper and more urgent than that. It is for health reasons. This very important task is discussed in this post in detail.
Indeed, as fresh season of spring unveils it renewed beauty, so should your upholstery and carpets. Choose trusted cleaning professional specializing in upholstery cleaning and carpet cleaning. To avoid dust and dirt buildup, maintain a regular vacuuming schedule – weekly for high traffic areas and once a month for rooms with lesser activity. Pay attention to cleaning the creases, crevices, and corners of sofas.
Welcome spring with a fresher and a cleaner house.