Upholstery Renewal Ideas for your Home and Office Furniture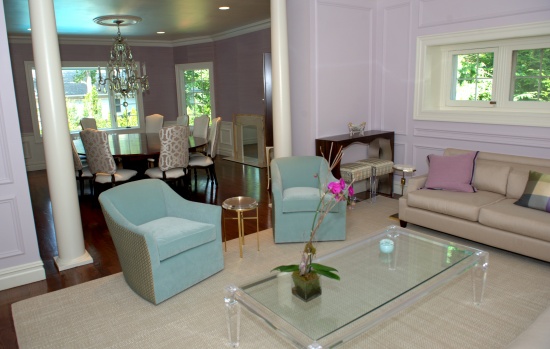 The cost of good quality furniture is no joke. There are plenty of homes and offices with excellent upholstery work. The experience and comfort of sitting on that gray leather couch in an ultra-modern lounge may make you wish it were in your home. That classic wing chair in it imposing stature may look unaffordable. You could be right, but you also get have stylish furniture at a fraction of a cost. You might wonder how? Try revamping the furniture you have.
Flea Market Finds
There are hundreds of makeover-worthy pieces waiting to be rescued at garage sales, thrift stores, and used furniture shops. All it takes is your will to acquire a good piece of furniture. There are so many pieces donated in amazing condition that do not fit the style of the previous owner. Additionally, when you buy it and you can easily make it your own. With the meticulous eye of a furniture doctor, they can transform it into something new. If you saw a worn out leather sofa, maybe all it needs is a leather sofa repair work to bring back its classic beauty.
Revive and Reupholster
Sometimes, all you need to do is to reupholster the sofa, the headboard, or an ottoman to make it look less boring. Couch fabrics will gather dirt with constant use. Moreover, after years of use you will start to see wear and tear as well. With sturdy frames still in tact, you are in luck! A competent upholstery shop can reupholster any piece worth repairing. Don't be afraid to ask. Call the sofa doctor for suggestions or for the reupholster chair cost. They can do estimates on reupholstered fabric and help you find the style that best suits your space.
Redesigned Furniture Rocks
Some pieces may have more sentimental value than the rest of the newer sets in your home. Unfortunately, its shape or style no longer work for the interior design elements of your new space. Call for furniture restoration in NYC. Several solutions are available for specific furniture pieces. Aside from furniture repair, they can customize your furniture to fit the available space or to match with the current room style. Look around you. There may be pieces that can be transformed into something more functional or stylish. It's just a matter of imagination.
Refinish It
Constant moving and day to day activities definitely wear out any type of furniture. Desks and tables often get the brunt of the abuse as these are constantly in use, especially in office spaces. All it takes is a furniture refinish to make it look sharp again. Additionally, there may be no need to spend money on new sets of furniture if you can just have it refinished by furniture experts.
You can start with these ideas. Have any furniture lying around and being neglected? Take a second look at it. A restoration project may be underway. Never underestimate the power of good furniture makeover. In essence, the possibilities are endless. Find an upholstery service near you and you will be pleasantly surprised at the potential upholstery renewal plan that may be conceived soon.