With Summer right around the corner, it's time to get your outdoor furniture ready. The furniture that you enjoy in the comfort of your home should extend into your backyard. Deciding on the right type of furniture for this area as you want it to withstand the varying temperatures and precipitation. Most importantly, you want it to be aesthetically appealing. Backyards have surpassed the typical use for birthday parties or weekend barbecues. It's a whole new extension of the house for leisure and relaxation on a daily basis. Here's our tips and tricks to plan the outdoor oasis of your dreams!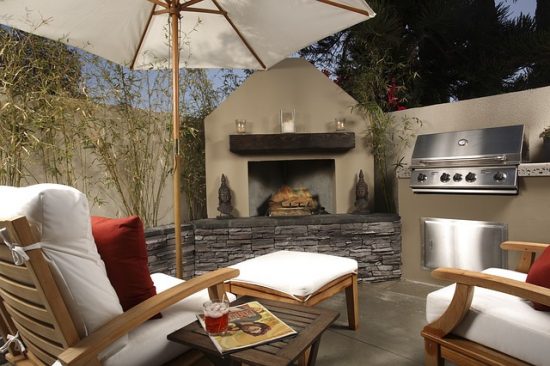 Best Outdoor Furniture to Invest on
There are different styles of outdoor furniture available in furniture stores. Choose depending on the intended function as well as the material such as wood, aluminum, wicker, plastic, rattan, resin wicker, and synthetic material.
Arm Chair
Chaise lounge
Wicker Chair
Folding Chair
Stool
Stackable Chair
Plastic Chair
Sofa/Sectionals
Many outdoor sofas come in the form of loveseats and sectionals. They differ in the materials used with designs and styles that match the home design. Some are bare metal or plastic, but most couches come with cushions covered in cotton material or upholstery.
Coffee tables
When it comes to outdoor entertaining, coffee tables complete the patio furniture set. They come in all sizes and materials, the most popular being metal, wood, stone, and plastic.
Chases
Popular at poolside and beach areas, chases offer the double purpose of having a seat and a lounging bed in one.
Umbrellas
When the sun's rays become too hot to handle, it is always good to have an umbrella that comes with the patio set. Single type umbrellas with durable stands and braces are also available from the furniture stores.
What Works Best
While not all homes have the luxury of having a huge space for outdoor furniture, there are ways to enjoy the patio lounging and entertaining experience. For houses with an extra space outside and an extra room for storage, having separate furniture sets per season is quite normal. For those living in apartments and limited spaces, there are workarounds. The key is to choose multipurpose furniture made if all-weather and durable materials that you can bring outdoors during Summer. Off-season, just bring these indoors as a part of your interior design and living room décor. Choose from the wide variety of stools, lounge chairs, tables, sofas, and loveseats made from all-weather materials compatible with your room design. Easily take these outdoors or push them towards the small balcony for al fresco entertaining. Check magazines and websites for more room décor ideas that incorporate outdoor furniture inside the home.
How to Maintain / Protect Outdoor Furniture Once Summer is Over
Good quality outdoor furniture is not a low-budget investment. Make your outdoor furniture pieces last longer by properly cleaning them according to manufacturer's instructions before proper storage. Wash furniture frames with water and mild detergent or mild bleach (if applicable) to eliminate mildew. Allow the furniture items to dry completely before storing these in a dry place, where the temperature does not drop to below zero. Washable cushions and fabrics should be washed and fully dried before storing in an elevated and enclosed area away from the floor and from mites. Cover the furniture with a tarp if these will not be in use until the next Summer season. If you take care of your outdoor furniture, you will not have much to do in terms of repairs and cleaning up next year when you need to use them again.