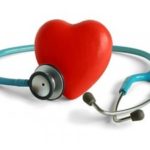 We are all familiar with that feeling we get before we go to the doctor or dentist's office. A pool of worry settles in the pits of our stomach as we imagine worst-case scenarios and if it's going to hurt. Whether you are a doctor, dentist, psychologist, or anyone else who has a practice and office building, chances are you will have a waiting room where all your patients' nightmares swim around in their heads as their nerves lead them to assume the worst.
One way to alleviate the worry of your patients and clients is by making the waiting room as inviting and welcoming as possible. All the furniture in the waiting room should be clean and comfortable. This is true for two major reasons: if your furniture is in disrepair—cushioning poking out of one end, creaking legs, and sagging seats—your patients will probably associate the poor furniture quality with poor service. This means that they will probably not be coming back to your practice, which is the last thing you want. To solve this problem, consider a chair repair service, where all your waiting room seating can be reupholstered, repainted, rebuffed, and any other service that needs to be done until it's sparkling clean. This will make your waiting room look more professional so that people think of your practice as polished, smooth, qualified, and proficient.
Waiting room furniture should also be clean and comfortable because the more comfortable it is, the calmer people will be. This will mean you will have an easier time working with them because they will be more open to listening to what you have to say. Sometimes furniture can get lumpy and uncomfortable. Buying an entirely new furniture set can get expensive, so instead consider sofa reupholstery, where your furniture's cloths and coverings will be redone until they look perfect. Once you have clean chairs and couches, consider using fabric protection for furniture to prevent future disrepair.
Aside from this, you must also consider your competition. Often, there are multiple dentist and doctor practices in a city, and you need something that will make you stand out. You need something that will distinguish you and make you unique. Perhaps, custom made furniture in cute patterns and shapes should be implemented. For instance, bright colored furniture can make your waiting room more kid-friendly. Soothing colors like light blues, purples, pinks, and creams can calm your more nervous patients down—but maybe take a survey with your patients and find out what colors they would like best. That will definitely get you brownie points with your clients! To spruce your room up even more, consider using wall upholstery. This will add style and individuality to your waiting room.
As much as we hate to admit it, your patients will spend a good portion of time in the waiting room—filling out paper work, waiting for their turn, waiting for other family members to be finished. The more comfortable and friendly your waiting room is, the more comfortable your clients are likely to be. When you finish furnishing your waiting room, make sure to add toys and picture books for young children and magazines for your teenage and adult patients. The perfect waiting room will lead to happy clients, and happy clients are exactly what you want!