With fall quickly approaching it's a great time to upgrade those old window treatments you've been looking at all summer long. A new treatment can quickly and easily transform an old tired-looking window into a beautiful place to sit and watch the leaves turn.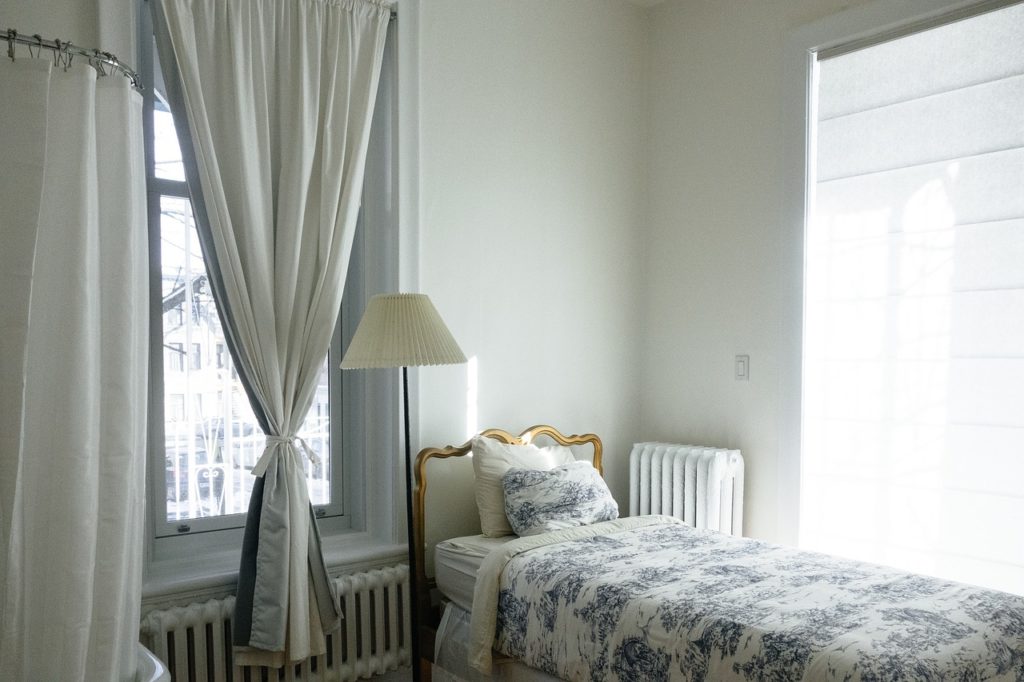 Even better, you don't have to spend too much to get it done. And, you can switch out treatments fairly quickly, meaning you can move on to doing other things instead of spending weeks on a lengthy project.
If you don't want to completely replace your old treatments you might consider looking into window upholstery services. At Dr. Sofa we can work with you to create custom window upholstery to show the exact look that fits you.
Window Treatment Ideas
If you're not sure where to start spend some time doing some research on window treatment trends. The possibilities are endless!
If you're still unsure, consider installing some roman shades. These shades drop down over the windows in the evenings or any other time you'd like privacy. When you open them up they are hidden behind a valance that covers the top of your window. This gives the open window a very clean look and the view is open and unobscured by bunched drapery.
If roman shades aren't really your thing consider constructing a canopy of drapery above your window. During the day you can pull the fabric to the sides and in the evening let the swathes fall in front of the window.
You could try installing panels in the windows if you would like more privacy and don't mind not being able to see out as clearly. Panels are available in a variety of patterns and shapes and, if used properly, can change the entire feel of a room with relatively little effort on your part.
If you don't want to change out your treatments you could still update the look by using different materials to secure them. For example, using ribbon instead of cord to tie a curtain to the side gives the window a softer, gentler appearance.
If you have wallpaper in your room you could try one of two approaches. First, you could match the curtains to the wallpaper to give a more solid appearance. Or you could choose curtains in patterns and colors that stand out from (yet compliment) the wallpaper. If you're handy with a needle and thread you could attach complimentary-colored panels on the back of your curtains so that when they are drawn they have a different appearance. If you like that idea but you're not so handy at sewing feel free to contact us at Dr. Sofa for some help.
Whatever your taste in window treatments you can get help creating the perfect look from our professionals at Dr. Sofa. If you're stuck for ideas, or if you have an idea but don't know how to make your idea into reality, please give us a call and see what we can do for you.