When it comes to choosing the type of living room furniture, you have a multitude of choices. To simplify, furniture styles can be categorized into two major groups: the traditional and the contemporary. Each style group has its own unique qualities that hold a distinctive class of its own.
Interior designers take inspiration either in the lifestyle trends of their time or they look to the future. As we explore the main differences of living room furniture then and now, may you find inspiration sources in designing your own living spaces. The elements each one carries can be useful when scouring for living room ideas.
Basic Features
The signature look of most traditional furniture sets shows ornate carvings and elaborate lines. Emphasis on ornate details was an offshoot of the influences from the home décor of the royalty such as those of the Victorian era and its counterparts in other countries. Contemporary furniture pieces feature softer, cleaner lines with plusher and deeper upholstery. If you look inside modern houses and business establishments, couches and sofas are common.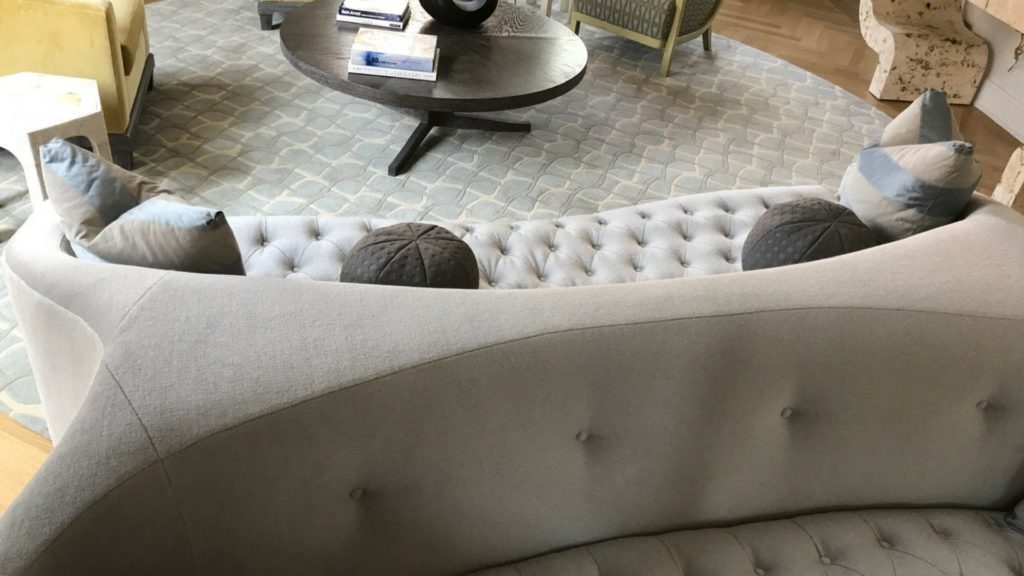 Living Room Furniture Designs
Traditional furniture boast of intricate carving craftsmanship as can be seen in the dramatic lines applied to furniture frames. These features include arched chair backs, ball-and-clawed feet, and rolled arms or chairs. Tabletops often have detailed and ornately carved edges which are no longer present in modern furniture. The contemporary pieces have simpler frames defined by either straight or rounded legs and edges. The simplicity of designs makes these items easier to match with most room décor and room designs.
When it comes to color motifs, traditional furniture come in natural colors or wood, either in dark or muted tones. This characteristic gives these pieces their distinct timeless appeal. Metallic colors are often limited to gold, silver, and bronze details or paints. You can easily identify in the more modern sets in furniture stores through their bold and playful colors.
Materials
In terms of materials, antique furniture sets were usually made from wood and embellished with intricate carvings. They look more like art pieces to match the elaborate interior design of the room. At the turn of the 20th century, styles begin to change. Furniture makers began using metals, plastics, and glass in creating newer and more functional designs.
Many modern furniture makers focus on designing for functionality such as multi-purpose pieces. A futon can also serve as a storage unit or a coffee table. An ordinary sofa can turn into a sofa bed. For this reason, manufacturers favor lighter weight materials over heavier hardwood frames.
Furniture styles have evolved. Interior design has come a long way from being limited by current trends. With the explosion of unlimited inspiration through multi-media and internet technology, homeowners and designers are more open to a wider range of styles. We now feel more liberated in choosing to go fully traditional, fully contemporary, or a creative mix of both styles. It is more common to find antique pieces as accents to modern living rooms. As lifestyles continue to evolve, so do furniture designs.