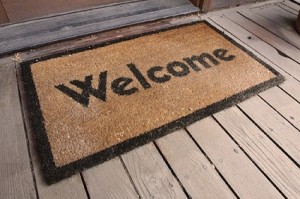 Choosing the perfect kind of furniture for your home requires a lot of thought on your part. You want to find that perfect mixture of style and color to create an atmosphere that is pleasing and welcoming to any guest who enters your home. However, that is easier said than done. When a guest comes into your home, you have to wonder what type of vibe they get from your decorating and especially from your furniture. It is clear that every individual's furniture choices, from upholstery to furniture style, says something about their personality and who they are. So the question is, what does your furniture say to your guests, and is it saying what you want it to?
Creating a room that both is comfortable, cozy, and clearly representative of your personality is a goal that is absolutely achievable. When it comes to creating that room that shows who you are while welcoming your guests, there are a couple of things to keep in mind. First, when you are deciding on what type of furniture to buy, or whether you simply want to renew your old furniture, try not to ask everyone else's opinions. While other's opinions on how to change sofa upholstery to update a room or what style furniture you should use may be helpful, those opinions are not your own. Rely on your gut when it comes to choosing the furniture to include in your decorating, and in the end you will be much happier because of it.Never doubt the first instinct you have when it comes to furniture. If you fell in love with the leather couch that you've had for years, instead of buying a new one, look into a leather couch repair service instead. That piece of furniture that you saw in the magazine and immediately liked – go for it, you'll be happy about it later. One of the things about going with your instincts is that you can't doubt them. Make a decision and stick to it. If you over-think your options and continue to look even after you've found something you love, you will only make it more difficult to make a decision. Even if you do keep looking, in many cases, you'll end up in the same place you started.
When you have finally decided on the furniture that is going to make up your room and home, give it time before you react. Relax, enjoy, and allow the new look to sink in. Try not to over analyze your furniture, because if you want to find something wrong, you are going to find it. Instead, take a step back, see what you have created, and allow it to grow on you. If you feel like you need another opinion on how your room is arranged, think about contacting a designer or decorator to get advice. They will be able to get a feel for you and what you like, while keeping the overall style of the room in mind.