A good selection of winter home décor items combined with matching room elements help turn your winter home into the coziest sanctuary ever. Pay attention to the details appealing to all your senses, and come up with a home interior design focused on achieving a warm and fuzzy ambiance.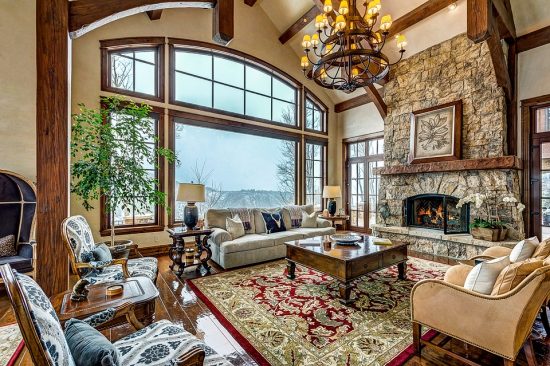 After stripping down your home from the holiday décor, you may feel at a loss with what to do next to keep the indoors cozy. There are tried and tested techniques used by decorators and homeowners. Here are some home decor ideas to create a comfortably warm and cozy place you will love to stay in.
Layering Your Winter Home Décor
The idea of using layers in decorating applies to both literal physical and design elements. Therefore, this literally means you may use a combination of blankets, pillows, or multiple layers of drapes to keep the warmth. Layers of room accessories speak of straight-out comfort and coziness.
Layer elements of texture and visuals by mixing various dimensions that appeal to the sense of touch and sight. Mix fabric and rug patterns. For instance, you can blend plaid and florals seamlessly by working with a color palette. Soft and fluffy rugs in neutral colors can work with a couch with a patterned upholstery design. Patterns and pops of colors here and there make a room feel more alive to contrast with the plain white and grey backdrop of winter when you look outside.
Winter White
Obsessed with white even in the dead of winter? No problem! You are not alone. If you search for room decor ideas from home decor online sites, you will see that rustic home décor is not the only big thing in winter homes. Use a base of white as a background for natural wood and fiber furniture sets. Fluff up the room with lots of pillows and some throws to keep a cozy and
warm feel. This is a timeless set-up which can make even summer trend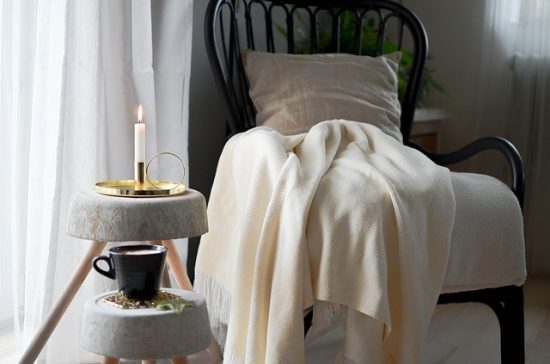 furniture work for winter home décor. If you have colored upholstery, use white, crisp slipcovers to achieve this effect.
Cozy Scents of Winter
Beyond interior decoration, scents also contribute to the cozy feel of a room. Those who spent their childhood holidays in country homes know the nostalgia of soothing scents of pine, eucalyptus, cinnamon, and evergreens greeting them as they walk in a room. Achieve this by placing a bowl of potpourri, scented candles, or essential oil diffusers on the center table or on the mantle. In addition, there are also essential oil room sprays in classic winter scents as well as new herbal combinations to instantly freshen up the smell of your home.
Rearrange the Furniture
Creating a cozy winter home design does not need to be costly. Sometimes, all you need is to change the arrangement of your furniture pieces. Check out the new design trends for the year and see how you can adapt to it in the simplest way possible. Furthermore, during winter, you may move your bed away from the window to avoid moisture coming from drafts. If you are expecting more guests in winter, arrange your sofa, ottomans, and other chairs in such a way to encourage conversations. Also, put the TV in a different room, such as an entertainment center instead of in the living room.