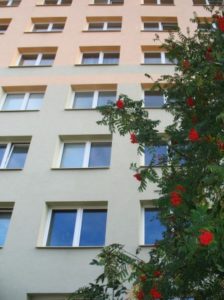 Moving into a new apartment is stressful. You have to manage a thousand different tasks at the same time. While these tips can't make all of that stress go away (renting in New York will always be a nightmare) it can help to alleviate some of the pressure you're feeling right now.
Break Down Your Big Furniture
I know it sounds like a huge pain, but taking apart your big furniture before you move is actually the best way to guarantee that you can fit it into your new place without breaking it on the day of. Even big items like your sofa can be taken apart and put back together if you know who to call. Sofa disassembly is reasonably priced and can save you a ton in the long run.
Arrive Before Your Furniture Does
Whether you like it or not, there might be something wrong with your new place when you move in. Before you bring all your heavy furniture up, give the place a thorough inspection so you know which scratches were caused by your movers, and which were there before hand. This can help you avoid long-term renting problems.
Speaking of Movers, HIRE MOVERS
It seems like an unnecessary added expense, but it isn't. Even if you're going to have a group of friends ready to pick up your boxes and move them from one place to the other, you should hire a pickup and delivery service for your big items. You can pay your movers to only handle the big items and save cash, or give your friends the day off and just hire them to move everything.
Bring Cleaning Supplies
This is a great thing to bring with you before the furniture touches the floor. Give yourself an hour or so before anything gets put in your new place to give the floor, walls, bathrooms and windows a good cleaning. Chances are, you won't be dragging the furniture around to clean beneath it once you've got everything set up, so this is a great way to start off on a positive note.
Measure, Measure, Measure
You may think that your king-sized bed will fit into the apartment, but you may be delusional. Measure your furniture and ask your landlord for dimensions before you move in. Before you invest in the New York furniture services to have your sofa broken down, make sure it's the right size for your apartment. Forgetting to measure can cost you major dollars in the long run, and it's very easy to do.
Things go wrong, items get broken, and you may find that your apartment is even smaller than you thought, but being prepared can help to make the whole process cheaper and more enjoyable for you and your furniture.