Paint colors can do wonders for small areas. White is not the only paint you can use for small rooms and spaces. While there are no strict rules to imposed on the color choices for these settings, you know what looks good when you see it. The paint color you choose will bring out the general aesthetic and mood of the room. Do you want your living room décor to look energizing or cozy? The wall literally and visually embraces and opens the room. In small rooms, you can trick the eye into thinking that the room is larger than its actual measurements.
What Works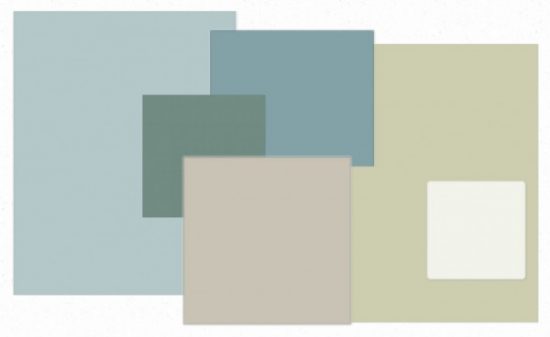 Shades of blue, grey, and beige can help make a room look more expansive. Smokey hues of blue and even the saturated hues can work in a small room design. To make a strong color work, balance it out with softer neutrals to avoid an overwhelming effect. Paint the walls and trimmings with the same shade of color to make your ceiling appear higher.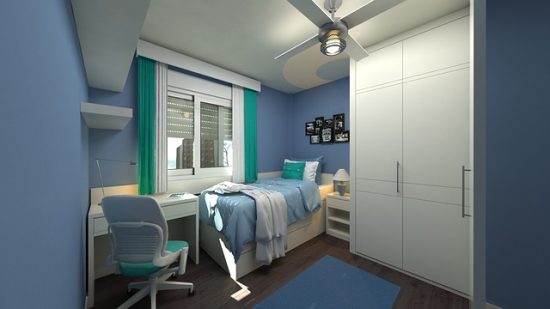 The effect you want should be the most important consideration. If you want a cozy room, choose a deep hue. Check the paint swatches offered in the paint store and also look at the shades surrounding the chosen hue. These are the shades you will use for your other room décor elements. In small spaces, a strong color will help make a wall appear prominent, resulting in a cozy ambiance.
What Doesn't Work
What works and what doesn't work for a room mainly depends on your personality and the ambiance you desire. There are, however, some colors that just stick out like a sore thumb.
Bright and Funky Colors Paint Colors
Using funky colors in home design may be trendy for a while. Are you sure you can live with that glaring color for a long time? If you insist on seeing that color or pattern, use it on an accent wall, or perhaps on a furniture piece.
Red
Red is a gorgeous color, but it can overwhelm a tiny room if all walls are painted red. If you must paint red for house decoration, you can try other reddish hues such as russet or rust to tone down the vibrancy. Use it on one wall if you must. Then it becomes a nice focal point.
Muted Neutrals
While neutral colors are often the top choices for small rooms, the overall effect may not look as good if the neutrals are too muted. Choose neutrals bordering on warm tones paired with white trimmings to create a more spacious look. Use neutrals on drapes and other interior design textiles for a better total look.
Are white walls outdated?
Probably one of the laziest of home décor ideas is to paint walls of a small room white. If you browse through room décor ideas for small spaces, there are hundreds of colors and hues you can choose from aside from white. White does not necessarily make a room look bigger. It only works for rooms with a lot of natural light coming in, otherwise, the room will look drab and boxed up. White walls are not necessarily dated. You just have to know where to use that paint properly. If you want lighter and airy ambiance in a room with little natural light, go for neutral paint colors.