When you want to relax and lounge in style every single day, you have a dream sofa in mind. With discriminating tastes for comfort comes the challenge of finding that perfect seat. Sometimes, the available furniture styles offered at showrooms do not satisfy you. Solve this dilemma by having custom furniture. Why should you opt for one? A sofa is one of the major focal points in your living room, family room, or lounge. It is worthy of a meticulous process of selection since it is a very important investment for your home or business space.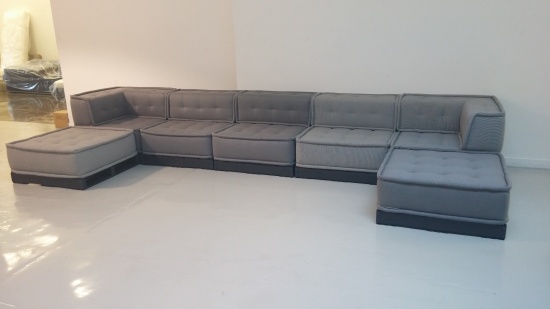 When you have decided on getting a custom sofa, the next move is to find your dream sofa maker. Finding a good one in NYC is similar to searching for an expert in any important profession.
Here are some important pointers:
Years in the trade – This is not aimed to discredit the new players in the custom upholstery field. Upholsterers who maintain their business for years have a good reason why they are still up and running. The years in service of an upholsterer is one important factor you need to consider.
Their work speaks for themselves – There is a big difference between the work of an amateur and the work of a professional. The finished products will show you how a sofa was meticulously made through the finer details of its parts.
Customer feedback – Happy and satisfied customers will speak well of the output of the custom upholstery service. They will be glad to recommend the one who provided them with excellent finished product as well as great customer service.
Recommendations – If you are new to the city, check out offices, churches, clinics, hotels, and other establishments. Often, these ones use custom upholstery. They also concerned about the image they project. Hence, they see to it that they only hire quality upholstery service for their furniture. Ask for recommendations, and you will surely get leads to the best service there is.
Website – A business that maintains a decent website shows that the management cares about the company's public reputation. Online visibility is a double-edged sword. It provides an excellent showcase for their products and services. It also exposes them to public feedback whether good or bad. A good custom upholsterer can bravely show to the world the excellent quality of their products and service through a website.
Communicate Your Expectations Well
As you find the right custom upholstery maker, be clear with your expectations because it is on these factors that the craftsman will base the quality of output. Ask for a written job order including the details of the project. Proper communication during the initial meetings will also reveal how well-matched you are as a client with the upholsterer.
The search for a good sofa maker may be challenging and even exhausting sometimes. In the end, you will appreciate that all your efforts will be rewarded once you find the best one. After doing your research, you will eventually find your dream sofa maker in NYC.