Antique furniture, whether bought or acquired as an heirloom piece is a valuable investment. When moving home, extreme care is needed to ensure that your antiques will not suffer from damages. Any form of damage to an antique piece will diminish its value if not automatically lose its value. It is therefore essential to know the proper ways to pack, disassemble, transport, and reassemble precious furniture items. There are moving and packing techniques for such types of items.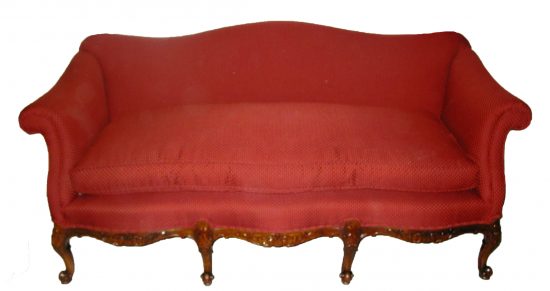 List and Document
If you have several antique furniture pieces, the first task you need to do is to make a detailed list of the antique or heirloom items you intend to bring with you. That means you have to list down all the chairs, tables, ottomans, and other antique items. Movers will have an ordinary checklist. An antique furniture checklist includes details, current photos, and value of each item. If you wish, this is also a good time to appraise your furniture for a more accurate valuation before moving. List which ones are fragile and which ones have loose parts or drawers. List the type of material such as glass, silk, leather, etc.
Create a Plan of Action
As you create your inventory of items, make a plan of action for each piece to ensure how these will be handled properly. Make a mental note, if you can, on every place and passage your furniture will pass through from start to finish. Plan how each item will be wrapped and loaded for transport. The process includes planning where the pieces will go in the van for easy access as well as how it will be carried to avoid getting stuck in hallways and doorways. You will instruct where the movers will correctly place the items in their new location. If you plan to wrap and store the antique items for an extended period before moving, consider the temperature and humidity of the storage areas to avoid water, mildew, or heat damages.
Find the Right Moving Company
For your precious furniture, don't settle for just any company. Look for a moving company who has years of experience in handling antique furniture. Upon assessment, they will be able to tell you the methods they will use for moving your antiques because they have encountered similar situations on several occasions. For large couches or furniture pieces, they may even recommend furniture disassembly and reassembly. If this is the first time you heard about disassembling antique furniture, the idea might scare you. It is not for the weak. Go ahead and ask questions about the process. Sofa doctors can answer your queries and put your mind at ease. Check their previous projects and clients if you may. Once decided, give them your list and detailed plan for the move.
It takes a lot of planning and communication when deciding on a significant move especially when you are dealing with antique furniture. The more prepared you are, the less stressful your moving day will be. For more information on moving antique furniture, call DrSofa.