With all the available sofa shapes and styles in the market, how do you decide which one is best for your living space? You may have a vision of the couches you may want in your mind, but after visiting a furniture store or after browsing through magazines, the struggle of choosing creeps in. Faced with the overwhelming options, find out which sofa shape will suit your room best while considering your personal style preference. Let us look into the specific qualities of each popular type of sofa. This can help you finally decide which sofa, couch, or sectional fits your lifestyle and room best.
Antique and Vintage Sofa Shapes and Styles
Camelback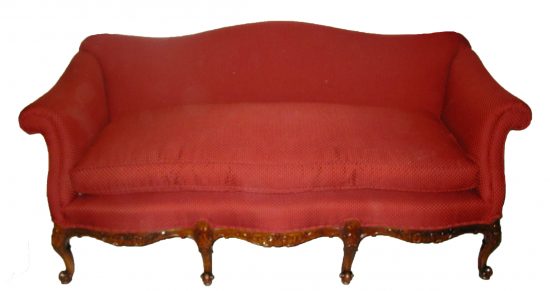 Also fondly called the "humpback" sofa, the camelback dates back to the 18th century, and still remains a popular style today. You can easily identify it through the prominent arch on the middle point of the backrest and the slightly raised curves on the sides.
Chesterfield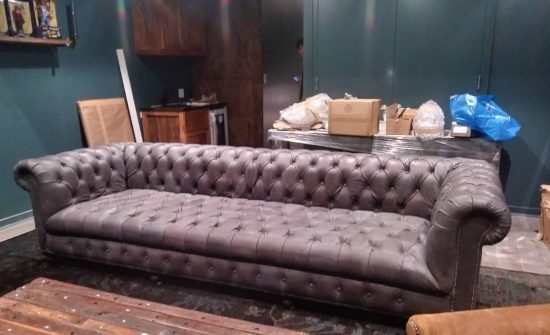 The Chesterfield sofa is identified by its tufted or quilted style on the back and armrests, and sometimes on the seat section. Named after Lord Phillip Stanhope, the 4th Earl of Chesterfield (1694-1773), this furniture style remains popular today. This couch adds an air of luxury and old world charm to any room.
Cabriole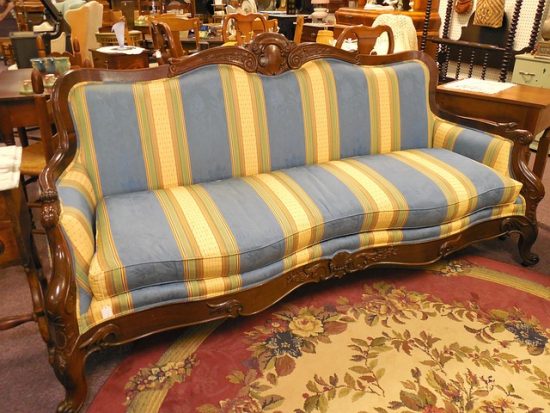 The Cabriole, characterized by its exposed wooden frame and bowed legs. This 18th-century design was identified earned its popularity during the reign of King Louis XV. Craftsmen sometimes include ornate carved details on the wooden frame, reminiscent of its Baroque origins. Many charming loveseats come in Cabriole designs.
Modern Sofa Styles
Lawson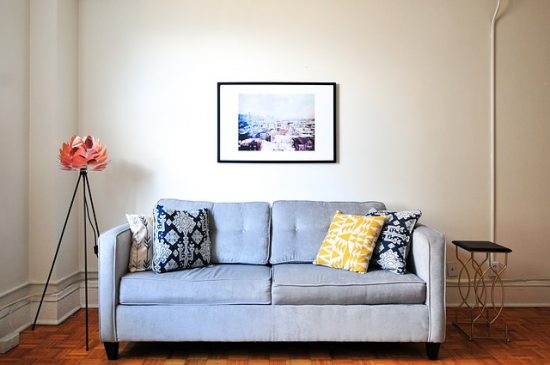 The Lawson-style sofa ushered in the modern look of sofa sets. Its versatile design features a neat look, wide seating area, and large pillows on the backrest area. Devoid of ornate details, the Lawson sofa can work with most modern and contemporary interior designs. Many couch designers adopted this style into sectional sofas.
English Rolled Arm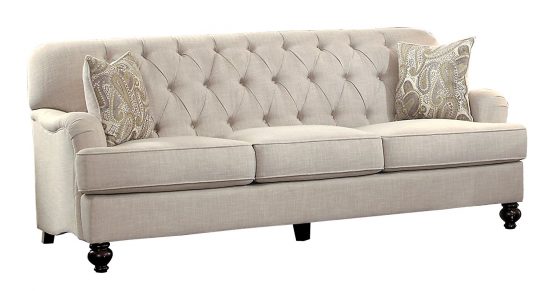 The English Rolled Arm sofa style made its debut in the English manors in the early 20th century. Its distinguishing feature is its tight, compact rounded arms and plush cushions. In terms of design, the balance of round and soft-angled parts looks very welcoming.
Tuxedo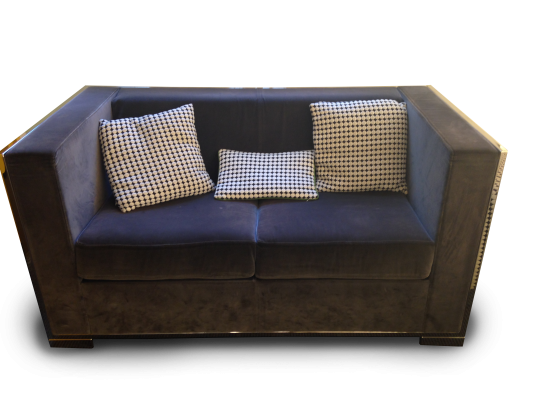 The style of the Tuxedo sofa is an epitome of classic modernism. Identified by its arm height equal to the backrest height, it looks like a modified and cozy box. Some designs include tufted cushions, while some keep everything flat and neat. Other designs have metal trimmings. You may have a customized tuxedo style couch to match the interiors of your room of just about any style era.
As you plan and shop for your next sofa set, whether it is a corner sofa, sectional couch, or a sofa bed, it is good to know the designs and how it can match your room interiors. It pays to plan and choose your couch well. Come to think of it. If you are to invest in one the most used furniture in your home, a working knowledge of sofa shapes and styles will help you in the process of selection.