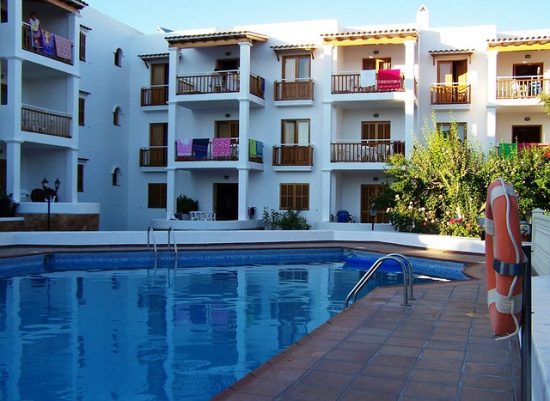 Apartment amenities are deal-maker residential building features that make a rental place stand out from the rest. The more amenities a building offers, the greater the possibility of attracting more tenants. Searching for apartments for rent is not an easy task. Before you can find the perfect place that suits your lifestyle need, you need to weigh a lot of factors. The most important thing is to identify your priorities to classify your apartment living needs over your wants. Know which amenities are the ones you can't live without. Since your next apartment will be your home for the coming months or years ahead, choose well before finally moving.
Laundry Facilities and Pet-Friendly Apartment Amenities
Based on the apartmentguide.com searches and apartment finder websites, two of the most popular amenities needed by renters are the availability of a laundry facility and the pet-friendliness of a building. Even if renters have a limited budget in mind, having a laundry room is a must. Whether it is on-site or in-unit laundry facility, tenants want the convenience of not having to leave the building just to wash their clothes.
A great number of renters are looking for a pet-friendly environment. After asking around, we discovered that the most annoying rule of an apartment building is the "No-Pets-Allowed Policy." After all, having pets are better than having noisy neighbors.
Gym, Pool, and Social Areas
As sizes of apartment spaces in urban areas decrease, more renters are looking for amenities that provide recreational and fitness facilities. Playgrounds, mini parks, and open space areas are important to renters with children. Many adults place fitness facilities among their top priorities when searching for their next residence. In a tough economy, extra amenities in apartment complexes will help save them money on costly gym memberships.
Apartment complexes where resort-type facilities such as pools and spas add desirability points to the any rental facility. These features are highly attractive to tenants especially in communities where no public pools are available.
Wireless Internet Access
With the developments in technology, lifestyle needs also change. It is not unusual that renters include Wi-Fi connectivity in their apartment checklists. There is also the growing number of home-based workers who belong to a large fraction of apartment dwellers. Internet connection is not only a necessity for convenience and entertainment, but also a major tool in business and enterprise. To attract the new generation of individuals and entrepreneurs, managers of rental properties must consider adding Wi-Fi connectivity to their basic amenities. Apartments with more Wi-Fi enabled Hot Spots will be more popular than those rental properties who don't include this feature.
This short list can give some apartment ideas to those who are contemplating on starting out a property rental business whether it is managing an apartment business or homes for rent. Renters, on the other hand, can use this as a quick apartment guide on checking out which of the popular amenities they should consider. There are plenty of extra features offered by different residential establishments. The question is, do you really need all of it? Choose wisely.